PFN Epe Province Celebrates 3rd Anniversary With Thanksgiving
Ministers of God, church leaders, workers and believers from different parts of Epe turned out in their numbers to participate in the 3rd Anniversary and thanksgiving service of Pentecostal Fellowship of Nigeria (PFN) Epe Province of Lagos State.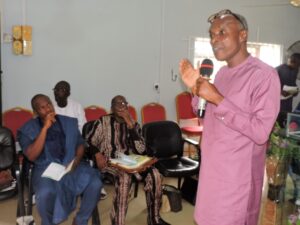 The service themed, "Divine Emancipation" and packaged to mark the end of 3rd year of the Province Central Working Committee (CWC), was an occasion of learning, prayer and reflection on progress made so far while calling for improvement. It was also used to strengthen participating ministries, ministers and the body of Christ in Epe Province.
In the midst of the celebration, participants reaffirm their commitment and further build their capacity for higher height with deeper spiritual enhancement by various guest speakers who respectively gave insightful and helpful accounts on their topics.
In his welcome address, the Province Chairman, Rev. Victor Aghraghra said the third anniversary convocation was important as an intrinsic factor of the Province corporate heritage as a body. Also, it symbolises embracing the spirit of oneness in fellowship and strength in Christ Jesus.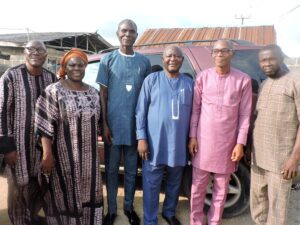 Giving insight into the theme, Divine Emancipation, Rev. Aghraghra said, the word Emancipation could be described as another word for Freedom. Freedom from restraint, control, power or influence and drawn from Exodus 5:1, Let my people go, that covers the battle between the law and grace, and how believers should not have to remain in bondage to sin.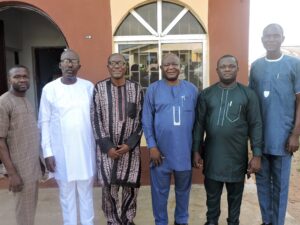 Various topics were treated to enlighten, encourage and empower participants by different speakers that includes, the PFN Lagos State General Secretary, Apostle Akin Akindejoye, who gave the charge and called on people to get spirit, soul and body emancipation through divine guidance and direction. The Province Chairman, Rev. Victor Aghraghra, speaks on, "Let My People Go" with, Rev. (Mrs.) Esther Ibikunle, a member of the Province Advisory Council (PAC) expatiate on Divine Emancipation from Financial Bondage/Poverty. Pastor Matthew Ikuogbowo, also a member of the PAC speaks on Divine Emancipation from Oppression and Affliction, while the Province Director of health and medical, Pastor (Dr.) Tayo Oyenusi elaborate on Healthcare.
Other features at the service was the inauguration of some province officers and two other (Itokin-Orugbo and Otta/Odo-Ayandelu) chapters CWC members.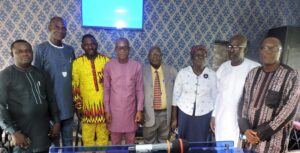 Special divine emancipation prayers were made for the progress, peace, stability and security of Nigeria, Lagos State and especially Epe town and it's environment.
Participants after the service used the opportunity to network, rekindle friendship and fellowship with one another.