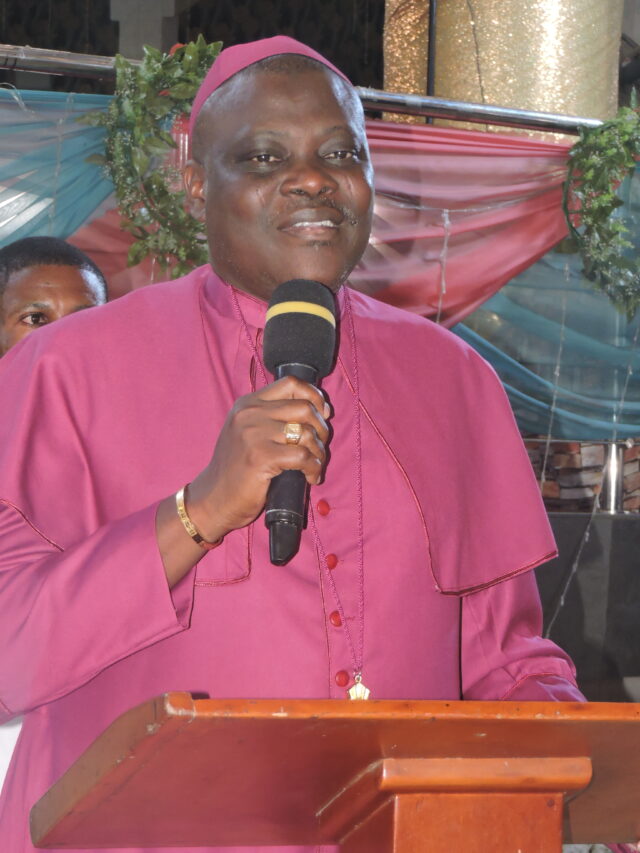 Christianity, the Largest Family in the World
– Lagos CAN Chairman, Adegbite says
The chairman of Lagos State Christian Association of Nigeria (CAN), Bishop Stephen Adegbite has declared Lagos as a state that is going to experience phenomenal spiritual reawakening, revival and rebirth that will be unprecedented and spread across the country to rekindle the desired unity in the body of Christ.
Bishop Adegbite made this declaration at the closing ceremony of three days Christian Leaders Conference and Bible Crusade organised by Christian Leadership Fellowship (CLF) and held at The Apostolic Church National Temple, Olorunda, Ketu, Lagos.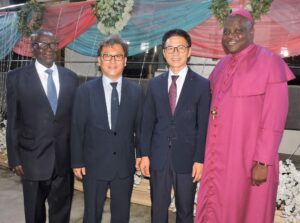 Recalling the promise he made when he was sworn-in as the State Chairman of CAN, Adegbite said, "At anytime, I am ready to support, encourage and support any programme or activities that will bring progress, development and unity to the body of Christ and emancipation of the gospel in Lagos State".
God works in a miraculous way and it is not an accident that the revival for church unity in Nigeria starts from Lagos with many non-denominational programme and activities being organized to stir the body of Christ and revival of the church as one body.
"Christianity is the largest family in the world and with the level of the knowledge of God and His word, it is not enough to just preach to people, we should bring them to the knowledge of the Lord Jesus Christ and the teaching of righteousness".
Admonishing church leaders and ministers of the gospel, Adegbite said, irrespective of denomination, ministers of the gospel and church leaders should speak with the grace of God upon them and live in peace with all, because, this is the commandment of God for us and, we must obey as commanded".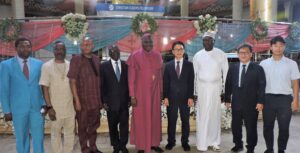 He called for consistent and continuous prayers for Nigeria as a nation, the leadership in government, Lagos State, the church and the people for peace, stability and unity to reign in our general society.
"As the word of truth is springing up and spreading forth, we should constantly be praying for the stability, peace and unity of our nation, the leadership, the people and secured society", Adegbite said.
Among church leaders and Christian personalities at the conference includes Pastor (Dr.) E. S. Awojide, National VP & LAWNA Territorial Chairman, Pastor Dr. S. Uyeh, Vice Chairman, Northern Territory LAWNA, Archbishop Samson Olafimihan Adekoya (Lagos CCN bloc leader), Hon. Justice Bukola Okunuga, Rev. (Dr.) Stephen Oyinlola (Director, Issues and social welfare, CAN Lagos State), Apostle (Dr.) Ezekiel Daramola (Director, Youth & Education, CAN Lagos State), Bishop Theophilus Ajose (Director, Politics & Governance, CAN Lagos State) and many others.