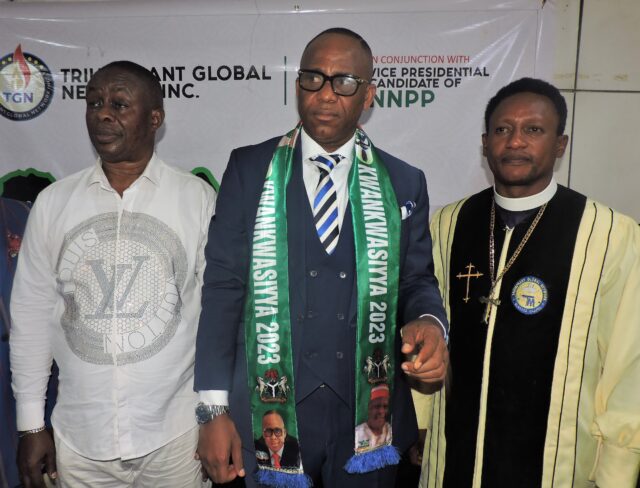 2023 ELECTION: 
RABIU KWANKWASO, Most Competent To Be Nigeria's President,
…will engage the best brains to revamp the economy, ensure human and education development -Dr. Idahosa.
The vice presidential candidate of the New Nigeria People's Party (NNPP), in the forthcoming presidential election in Nigeria, Archbishop (Dr.) Isaac Idahosa has assured that his party, NNPP has good manifestos and what it takes with competence of its presidential candidate, Rabiu Kwankwaso to lead the country out of her present situation for a better state.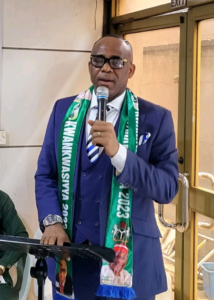 Dr. Idahosa gave this assurance while speaking at "Get It Right '23", an initiative of non-profit organization, Triumphant Global Network (TGN), a  network of clergies and group of Christians in politics convened by His Eminence, Dr. Bayo Adejola, the prelate of TGN, while the guest speaker was Dr. David O. Oladipupo, MD/CEO DOMI Leadership Conclave.
He said, the Kwankwaso/Idahosa ticket has the best credentials and what it takes with experience to fix the difficult challenges and situations Nigeria is presently facing, from dwindling economic and infrastructural collapse, to insecurity of lives and properties, also, resource control and territorial integrity.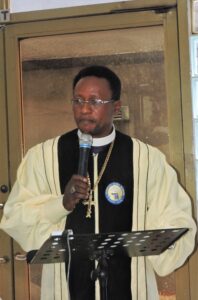 Idahosa reiterated that, "Nigeria needs to be rescued now and that is why we're involved to ensure we put action to our words".
"Enough of promises without fulfilment. We are coming with the drive to unite the country, where people can live and relate together without fear or mistrust. Anywhere in the world, without security there cannot be progress and development; where people can no longer sleep with their two eyes closed, they cannot go to their farmlands and business places without the fear of bandits, Boko Haram, miscreants and all manner of evil vices. We are putting our hands together to bring Nigeria back to its former glories, ensure a new Nigeria where everyone will find where they belong, get involved and get the best of brains to turn the entire country around for better".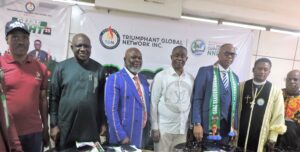 "The common man in Nigeria society is suffering while some are amazingly wealthy and smiling. Nothing is working that affects the life of the common man. There's compromise everywhere,  there's confusion, corruption, cowardice and no sincerity. We can't find fairness and equity everywhere, nothing seems to be working for the common man".
"What you have is what you'll give, if you don't have what to give, you give what you have. We are going to face the main issue, which is bettering the economy by ensuring we engage in production and be productivity inclined. We are going to block loopholes of siphoning our money abroad, ensuring we fuel and revamp the economy. We are going to ensure human capital development and the ASUU strike will never exist again".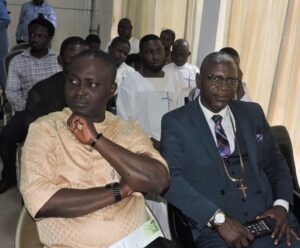 "It is very unfortunate that today we have cowardice, corruption and confusion leadership without character and competence in government. Accountability is going to be a hallmark of our administration and we will put in place a better health system and ensure that our armed forces with other security agencies are well catered for".
"Our administration will replicate the many successes of His Excellency Rabiu Musa Kwankwaso in Kano across Nigeria", Idahosa added.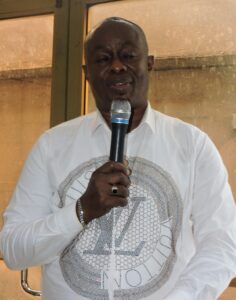 "With the support of Nigerians and the strong structure that will turn to vote, we are sure of winning this election with people's involvement. We are coming with a synergized spirit to ensure Nigeria bounces back again to recover its lost glory and NNPP, is daily waxing stronger to surprise many", Idahosa declared.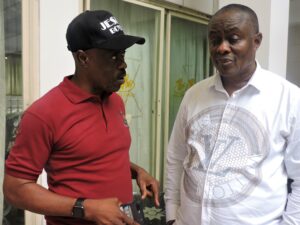 Dr. Idahosa claimed that Senator Rabiu Kwankwaso stands tall, and is by far the most experienced among all contenders for the country's most exalted seat. He is equal to the task of presiding over a better and new Nigeria due to his achievements and antecedent when he was 2 term governor of Kano state, minister of defence, deputy speaker House of Representatives and as an ambassador. He brings to the fore an experience that those on the ticket of other parties cannot boast of and has gathered so much, bettering the lives of people and investing in the economy. He met over $200m (about N25B) debt from his predecessor, and ensured he paid off all debts and he did not borrow a dime, in spite of the numerous legacy projects he carried out in Kano State.
Dr. Idahosa, also the general overseer and Archbishop of God First Ministries Inc., (a.k.a, Illumination Assembly, Lagos) believed that INEC is competent enough to deliver on organising a successful election in 2023 due to their good work at Anambra, Ekiti, and Osun Guber elections.