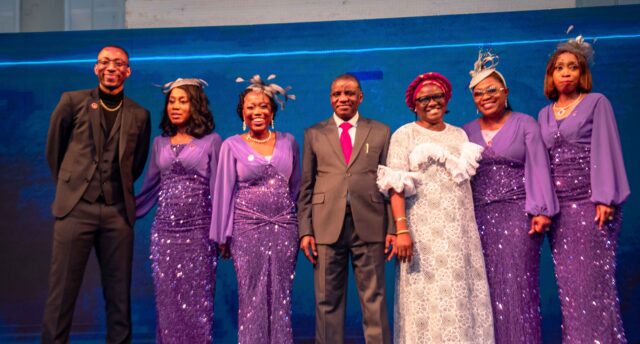 The Secrets of Living A Life of Impact – Rev. Sam Aboyeji …Commemorate Rev. & Rev. (Mrs.) Badejo Memorial Service, WBF Rebrand 
If it can be possible for the dead to know the amount of tribute said after passing away, it would rejoice and have reasons to further celebrate God for the privilege, opportunity, grace, mandate and power He bestowed on him  to impact lives, serve humanity and the society to the glory of His name while on earth. 
This was the picture during the first year commemoration and memorial celebration service in honour of the late former General Overseer of Foursquare Gospel Church Nigeria, Rev. Dr. Wilson Adebogun Badejo and his beloved wife, Rev. (Mrs.) Olayinka Anike Badejo who transited to glory on 7 August,2021 and 13 November, 2021 respectively.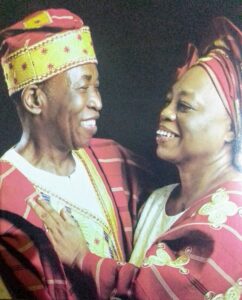 The main auditorium of Foursquare Gospel Church Nigeria, national headquarters, Yaba was filled with biological and spiritual children, family members, friends, relatives, church leaders and christians from all walks of life, in an atmosphere of praise, testimony and thanksgiving in memory of these great couples.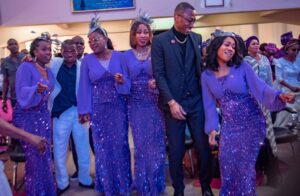 First bible reading for the service was taken from 1 Corinthians 15: 50 – 58 and read by one of the daughters, Mrs. Nike Koya, while the second bible reading from Revelation 2: 1 – 7 was read by another daughter, Mrs. Damilola Onakpoya.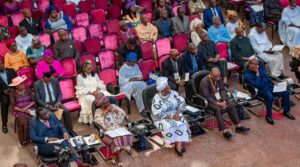 The National Secretary of Foursquare Gospel Church Nigeria, Rev. Yomi Oyinloye in his testimony on behalf of the church described the late General Overseer as a man of impeccable character, unblemished integrity and uncompromising principle who was consumed with the kingdom gospel lifestyle. As General Overseer of the Foursquare Gospel Church, he brought long lasting dynamism and excellence into the church system. "As a man of excellence, give him anything to do and be rest assured, he will run it with excellence, that is why, in everything he does, there is a touch of Midas", he said.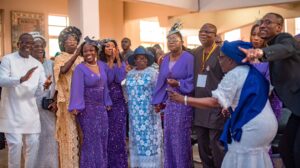 He said, "Rev. Badejo was an apostle of Barley Harvest, a man of great influence and inspiration. He never ends his preaching without making an altar call even at the altar call, if you're not careful, you may want to answer the call again. He was a leader you will love to follow and a builder who has built others. He left behind a lifelong memorable impact and an enduring legacy with a footprint for people".
Oyinloye described, Rev. (Mrs.) Yinka Badejo (fondly addressed, Mummy Badejo) as a prayer champion and oracle that comes from the family of oracles, "their combination influenced the church, set good direction and goals for expansion and spreading of the gospel and Foursquare Churches in many part of the country."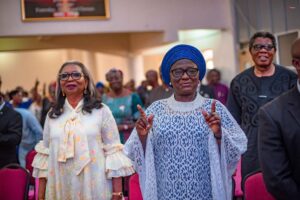 According to Oreoluwa Badejo, who was first supported by the sister, Damilola Onakpoya to present a duet among their parent's favourites songs; on behalf of the children testified that her parent were a force to be reckoned with when it comes to the service of God, 'They are force to be reckoned with and tireless in the service of the kingdom. They identify the strength of others to build them to succeed", she said.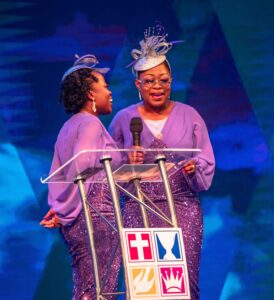 Other testifiers at the commendation service are the representatives of Association of the Evangelicals in Africa (AEA) and the Gideons International among others, eulogized Rev. and Rev. (Mrs.) Badejo as mentors, visionary and accomplished leaders whose influence spread in and outside Nigeria as notable and reliable Christian leaders, "their services, commitment and dedication to the kingdom services with exceptional love for souls is worthy of emulation. They lived a victorious and successful life. Their services will keep speaking like blood of Abel through souls they had won, shepherds and inspired for a glorious life in Christ".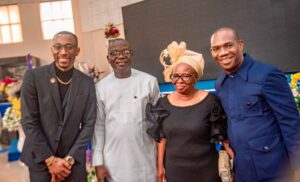 In his short exhortation, titled, "Secrets of Living a Life of Impact", the General Overseer of Foursquare Gospel Church Nigeria, Rev. Sam Aboyeji, quoting from Proverbs 10: 7 – 10, highlighted living for God and others, love for God and others, legacy, and learning, unlearning and relearning as four major things needed to be done while alive to live a life impact.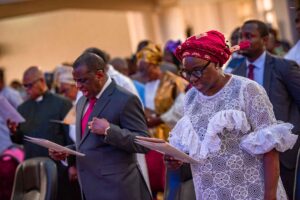 Chronicling the life and times of late Rev. Badejo and his late wife, Rev. Aboyeji asked the crowded auditorium, what did you want to be remembered for, after you are gone? He shared his memorable personal experience and relationship with the late Badejo's and painted their picture as a point of reference for enduring and impactful legacies they left behind for the next generation to build on. "While alive, it was glaring and known fact that Rev. Badejo and his wife from their youthful age have been full of energy and useful to God. They worked and served God with exemplary integrity, diligence, faithfulness, sacrifice and risk throughout their lifetime. They exhibited and reflected uncommon passion and love for God in words and in deed, the same way, without reservations, they relate with as many that come across or close to them.
With Mama Badejo's excellent hospitality, you can't visit their house and leave empty handed; there must always be something for you to leave with, apart from refreshment you are served."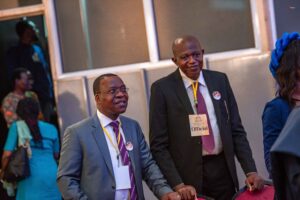 Rev. Aboyeji challenged everyone to live a life of impact and legacy with readiness to learn, unlearn and relearn when alive. "Today, we celebrate the lives, times and passage of Rev. and Rev. (Mrs.) Badejo because their legacy is sustained and will be kept sustained. They brought and left behind a new face of aggressive evangelism and church planting for the church. They influenced, built and contributed to alleviate many future generations in their lifetime through timeless service, sacrifice and love", Aboyeji said.
One of the highlight during the service was update on Wilson Badejo Foundation (WBF), the Vice Chairman of the foundation, Mr. Femi Badejo commended and showered encomium on Board members and other members of the foundation led by Dr. Osa Emokpae and Prof. (Mrs.) K. Kemabonta for working assiduously and not relenting in pursuit of the lofty vision and ideals of the foundation. Mr. Badejo described the last public lecture and scholarship award presentation held at NIIA, Lagos as a very successful outing and formally announced the rechristening of the foundation from Wilson Badejo Foundation (WBF) to Wilson & Yinka Badejo Foundation (WYBF) with documentary showing the rebranded vision, ideals, goals, achievements and way forward of WYBF. He appeals for more support and contribution from members of Nigerian Christian community and the public to keep the vision alive and sustain its legacy.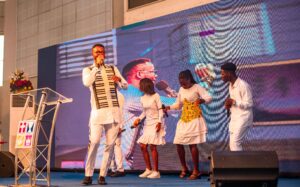 Giving the vote of thanks on behalf of the children, Femi Badejo specially appreciated the Foursquare church family, the General Overseer and members of the church for standing by the family with uncanny support during and after the demise of their parents three months apart. He expressed appreciation of the family to every individual, families and organization that stood solidly by them during their time of grief and passage of their parents.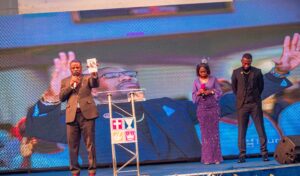 The eldest of the children, Mrs. Opeyemi Aturu presented a book, "Generational Blessing" that was dedicated by Rev. Sam Aboyeji, in honour and continuation of their parent's, Rev. Dr. Wilson Adebogun and Rev. (Mrs.) Yinka Anike Badejo. With permission and emotion laden heart of gratitude, she mentioned names of some people, family members, groups, church and organization she could remember, whose support, encouragement, prayers and contributions cannot be wished away that gave them (the children) desired strength and stability to stand during the trying period that now turned thanksgiving and celebration of legacies. Mrs. Aturu, also appreciates their spouses for understanding, cooperation and support.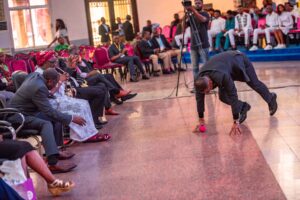 Among the church leaders and dignitaries at the memorable commendation service includes, the wife of former Nigerian President, Chief (Mrs.) Bola Obasanjo, Pastor Tunde Bakare, Pastor (Mrs.) Ibukun Awosika, Rev. & Pastor (Mrs.) Dan Akingbelure, the Chairman, WYBF, Rev. Dr. Philip Emokpae, former Ondo State first lady, Chief (Mrs.) Olufunke Agagu, Pastor (Mrs.) Aderoju (rep., Pastor (Mrs.) Folu Adeboye & Feast of Esther), Ven. Kuti & Canon Akeredolu (rep., the Lagos Anglican Diocese), Mr. Segun Olusanya among others. Also, members of Badejo and Ige's family are well represented; including board members, regional and district overseers across Foursquare Gospel Church.