Nigeria's Situation Demands Repentance for Supernatural Overflow of God – Bishop Chioma Dauji 
The Presiding Bishop and General Overseer of Amazing Grace Pentecostal Church, Bishop (Mrs.) Chioma Dauji has given an insight into what it takes to live in the overflow of God's grace. Bishop Dauji gave these insights while declaring open the 2022 Convention and annual thanksgiving of the church at their Palmgrove area of Lagos headquarters, with the theme, "Due Season for Supernatural Overflow".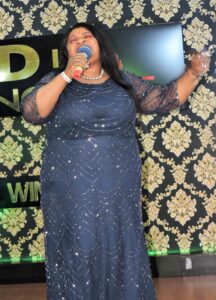 Bishop Dauji described supernatural overflow as having more than enough, quoting the scriptures to back up her message, she said, "overflow is expression of God's supernatural, unexplainable and miraculous provision and supplies of more than enough for our needs".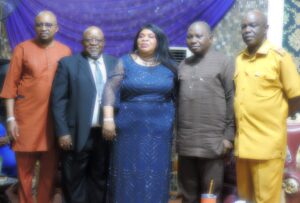 "For anyone to enjoy the season of supernatural overflow in life, the person must first flow and live in the grace of God, in righteousness and above sin". She further explained benefits of living in supernatural overflow and said, "When you live in supernatural overflow, you will not have the cause to be afraid of any situation, it will give you the guarantee to overcome situations and enemies, because, you will constantly be in spirit praying and the presence of God will always be with you and guiding you.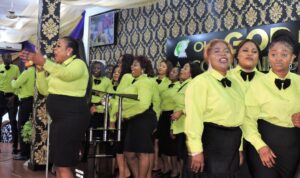 "The encounter and experience of the supernatural flow of God brings about the transformation and renewal of life with the strength and ability of becoming a brand new person.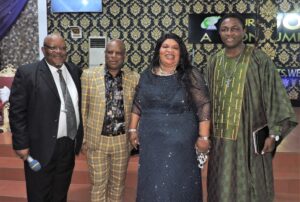 Declaring that, God is always available to take people to get an avenue of their revenue for overflow of wealth, but He requires people to live in righteousness and above sin.
Bishop Chioma Dauji called on Nigerians to repent from their sins and turn from their evil ways to obey God and believe His word for Nigeria and Nigerians to experience the expected peace, stability and security of life and properties in the land. "Despite current hardship, difficult situation, increased crime rate, inflations, insecurity and destructions of life and properties in our nation, if we repent and turn to God and obey His word, we will experience the Season of Supernatural Overflow and enjoy divine protection, provision and favour of God as citizens and as a nation", she said.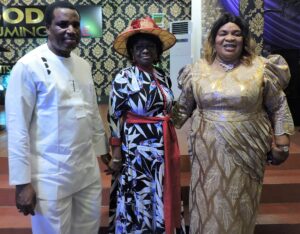 Other speakers during the three days convention are Bishop Anietie Etukudo and Bishop Olabisi Bankole with the church choir serenading the convention and thanksgiving with soul inspiring worship, praise and thanksgiving songs.