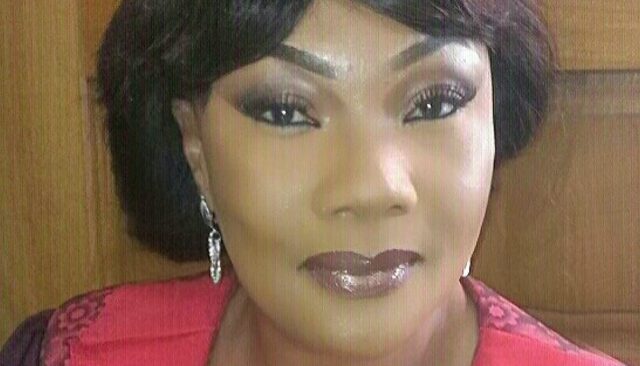 Refusal To Accept Wrongdoings is a Witchcraft
-Eucharia Anunobi
Popular Nigerian actress turned minister of the gospel, Evang. Eucharia Anunobi has reached out to people who are rigid and unrepentant of their wrong doings.
She described people who don't own up to their mistakes and usually give excuses to cover up their wrong act as an embodiment of witchcraft.
Eucharia Anunobi decreed the unapologetic attitude of some people for not being able to own up to their mistakes as an act of witchcraft spirit.
Quoting from 1 Samuel 15 : 23, using king Saul as example, she said, "Not admitting and apologising for wrongdoings and vehemently standing your ground on your wrongs is an embodiment of witchcraft and that will cost you a lot".
The veteran actress further claimed, people addicted to excessive drinking of alcohol risks the will of God for their lives and making it to heaven.
She declared, alcoholic drinks pose great dangers to the body and when people eventually lose their kidneys as a result of drinking alcoholics, they will be soliciting for funds from people to take care of their hailing health.
Evang. Eucharia Anunobi was a former popular and respected Nollywood Actress before she gave her life to Christ and started evangelizing the gospel.