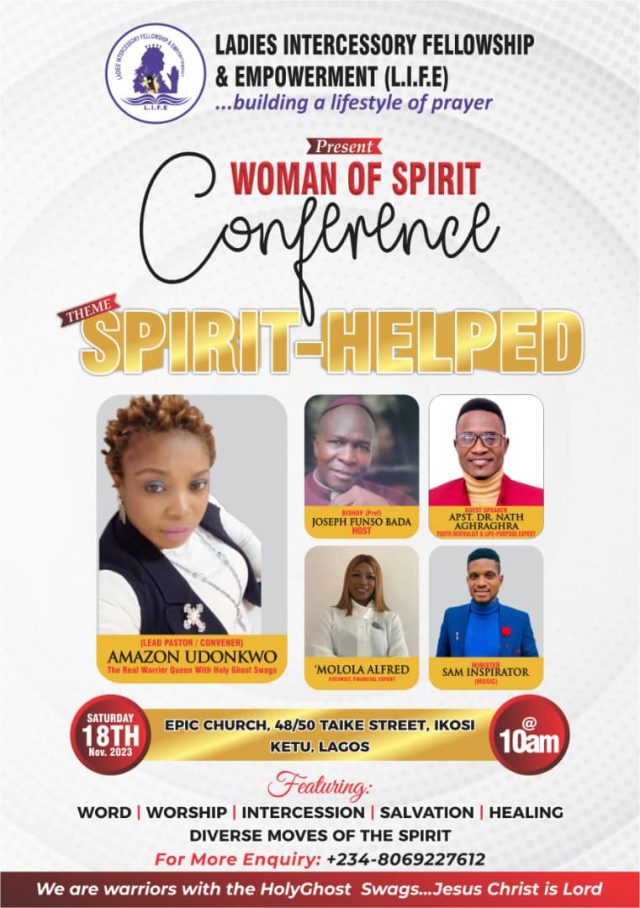 Let us Approach Situations With Help of the Spirit
– Evang. Amazon Udonkwo
The President of Ladies Intercessory Fellowship and Empowerment (LIFE), a nondenominational fellowship of ladies building a lifestyle of prayer and Convener of annual Woman of the Spirit Conference (WOSC), Evang. Amazon Udonkwo have declared that the present situation and circumstances in our society can only be by spirit helps. "Neither the government, the political class, families or organizations can give reasonable help and support, except by the spirit of God", she declared.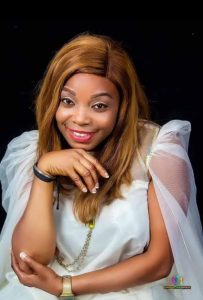 Evang. Amazon, also the leader of Dream Alive Outreach made this known while speaking on the 2023 Woman of the Spirit Conference, theme, "Spirit Helped", scheduled for Saturday 18 November, 2023 at EPIC Church, Ikosi, Ketu, Lagos. 
She said, "Let us approach situations of life easily through the help of the Holy Spirit, as there's no reason for dying hard when we can easily find succour in the help of the Spirit." 
"To create a lasting impression, we can change our situations through positive influence and the love of God with the help of His Spirit," she said.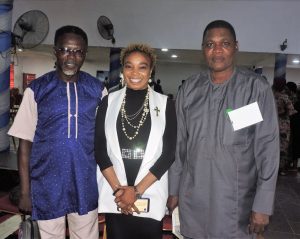 Other speakers expected at the one day conference include Bishop (Prof.) Joseph Funsho Bada, Apostle Dr. Nath Aghraghra, Molola Alfred and Sam Inspirator, gospel singer.