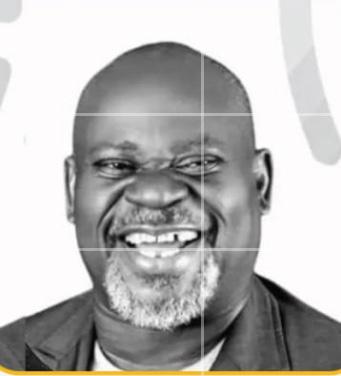 Character, Service and Integrity are Fundamental in Ministry
– By Dr. Segun 'TREMENDOUS' Oshinaga
You have no business being in the ministry, if you have no character.
The biggest issue we have today is about character! There are too many people wearing a collar as Bishops or even Archbishop and other ministry offices who have absolutely no business with the ministry.
Remember the old proverb – the collar does not make the Monk. Putting those titles before or after your name will not make you one. 
Every Dick and Harry wants to be a pastor. Apostle! Bishop! Without the corresponding responsibility that comes with it. We represent God poorly if we have no character to authenticate our calling. 
Character, service and integrity MUST be offered if we are to be genuine and sincere. Character means what you are outside is what you are inside. It means you are a man of your word. It means you are dependable. 
What you are taking upon yourself is hard work. But excellent work! It's a work that will give you eternal reward in the name of Jesus.
Now let's quickly go through 1 Timothy 3: 2 – 12 from verse 2 what are the things required – 
"Now a bishop must be blameless and beyond reproach."
That's tough! So what you are saying is that you are accepting these high standards. The standards are pretty high. Very high. You are no longer an ordinary Christian who they can defend because he's still growing, he's still a baby in the Lord.
Let's excuse him.
Join me Online every Sunday 6pm for WISDOMSPHERE: School of Wisdom –
Zoom – ID: 834 924 3088 Passcode: 12345
Facebook Live – DrSegun Oshinaga 
You are invited to join me on ZOOM every SATURDAY 9am for –
MENTORSHIP MASTERCLASS 
ZOOM – Meeting ID: 778 866 3304
Password: 9X362n
Facebook Live – DrSegun Oshinaga 
To support the global ministry of Dr. Oshinaga: First Bank – 2009472019
For prayers and counseling:
Email: info@segunoshinaga.com
Tel/WhatsApp: +2348030773584, +2348022073050
Office: Suite DA8, 3rd Floor, Apo Sparklight Mall, opposite Living Faith church, Durumi, Abuja.
Box 5601 Garki, Area 10, Abuja
'… Keep Shooting 'Till The Birds Start Falling At Your Feet'