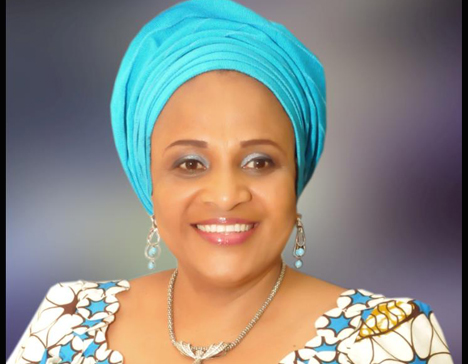 Former Oyo State First Lady, Dame Florence Ajumobi Opened Up on her Marriage to Late Husband, Chief Abiola Ajimobi …and how she protect her home
Dame Florence Ajimobi spoke about marriage to her late husband, former governor of Oyo State, Chief Abiola Ajimobi, whom she described as her hero and soul mate. Also on motherhood and the only condition by which divorce can be considered.
She said; "Even on one or two occasions that I've caught my husband cheating, he will apologize and once he apologizes, it ends. I never went back to them again and I never ever discussed it. Because, to err is human, to forgive is divine.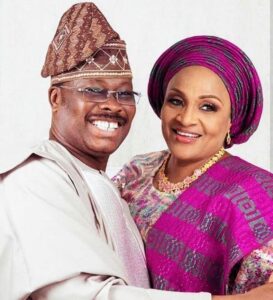 We are friends. Even as a wife, sometimes I fall below his expectations. Sometimes we do things that are even worse than cheating.
"So, there are different things we do. It is not just cheating that is bad in a relationship. There are some people that you know, they keep dirty secrets and they don't tell their husbands. So, if you say somebody is your friend. Why are you keeping things?
Sometimes, when I do something, I can't even face my husband.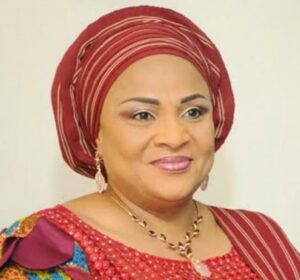 I will send him messages when I know I've done something wrong, because I don't want to see the hurt on his face, I just write it down. I send him a text and he replies, 'it's OK, Flory, we can talk about it'. 
But I think most men, when they cheat, they just have s*x with the woman. And the women are smart enough. They know what they want. 
They have s*x with them and they dump them after using them. When a man is having a relationship with a woman he loves, he's making love, he's not having s*x. But when he's having an affairs with the woman he likes, he's having s*x. So if you're cheap enough, give yourself to my husband. He's mine!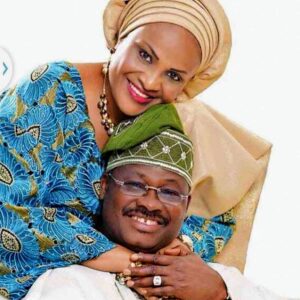 Whatever is mine will not go away or dumped me. He will use you and come back to me. It's my leftover you're eating. He's my leftover. 
I have eaten the better part of him. I got the chunky meat and ate it, while you were licking the bone. It's none of my business. 
You're doing it hush hush and in secret. You're not enjoying it either in private or public, because you're a thief stealing what does not belong to you. You're always afraid and scared, looking, "is somebody there watching? Am I safe or going to be caught?" 
He's my husband, he can't go anywhere else and remain there."
"If you don't love your husband, you won't be jealous. A woman that doesn't love her husband will not care what he does out there. Even when you see him, you don't care. It is when you love your husband that you care about what he does outside".
When I don't see my husband, I feel like dying. I love him so much and I don't want to be seen as a failure or stupid to lose him to somebody else, so I fight for him. I'm always fighting for him, always fighting to get him back."
Every woman who loves themselves, their husbands and homes must fight to get their husbands back and keep their marriage, husband and home.
"Sometimes, when I see my husband, I can Google the girl's name and then print out the picture and put it on the bed. When he comes back from work, he sees the girl's picture on his bed and he knows the girl. I put her name, I put her telephone number and I don't say a word. I've done it before, I printed it out."