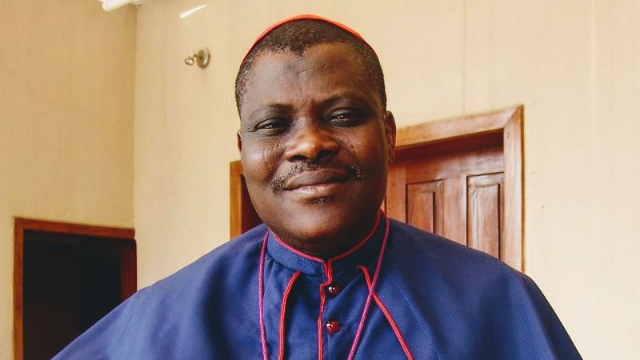 Exclusive!
CAN to Coordinate Televised Crossover Service in Lagos  -By Gracious Akintayo
In compliance with the state and federal government order of no crossover service in churches and in line with the new guidelines over Covid -19 second wave upsurge. The Lagos state chapter of the Christian Association of Nigeria (CAN), will coordinate a one hour crossover (watch night) service in the state through a general television broadcast between 11:30pm on Thursday 31 December and 12:30 am of Friday 1 January 2021, to usher Christian faithfuls in Lagos into the New Year.
Stephen Adegbite, CAN Chairman, Lagos State chapter made this disclosure on Wednesday while receiving members of the Christian Press Association of Nigeria (CPAN), led by its President, Gracious Akintayo on a visit to his office in Ogba, Lagos.
According to Adegbite, the church leadership in the state came up with this arrangement to ensure harmonious worship, the safety of Christian worshippers in Lagos and to protect Christians against the molestation from overzealous security operatives.
Adegbite states that the crossover service will be broadcast live on Lagos Television (LTV) and other Television channels in Lagos, and will be coordinated by the church leadership from all denominations to promote the unity and oneness of the church in line with CAN motto, "That they may be one".
Recall that the Lagos State Governor, Babajide Sanwo-Olu had ban street parties, carnivals and other large gathering in the state over upsurge in COVID-19 cases.
The directives was made over the increase in COVID-19 cases across the country largely to the second wave of the pandemic.
However, some churches in Lagos have adjusted their plan for the annual midnight crossover services in compliance with the government and CAN directives that all churches must end watchnight service between 10pm and 11pm on Thursday, 31 December.