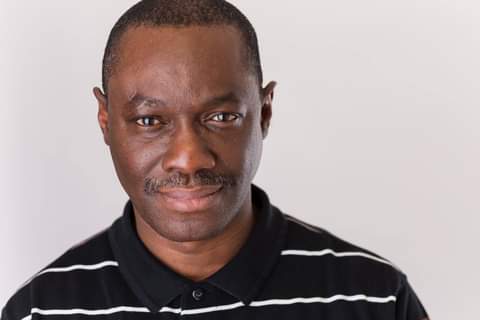 In 2021, You Will Do The Impossible!
By Babatunde Olugboji
I hope you had a nice Christmas and that you are looking forward to an excellent New Year!
I pray that God will surprise you the way he surprised the lame man who got his miracle in Acts 3. His story is illustrative of how I believe God can turn things around for us very quickly.
His story goes thus: on a particular day, Peter and John were going up to the temple and they saw this man who was lame from birth being carried to the temple gate called Beautiful, where he daily begged from those going into the temple. This man asked them for money, and they in turn asked him to look at them, so he gave them his attention, expecting alms, but Peter said, "Silver or gold I do not have, but what I do have I give you. In the name of Jesus Christ of Nazareth, walk." (Acts 3:1-6)
This man got his miracle immediately. He had not walked before, so being able to walk meant he did what ordinarily was impossible. I declare that as you head into 2021, you will do the impossible. Your business, career, relationships, will all receive strength.
Did you notice that this man did not follow the natural progression of things? Here is the natural process of walking: a baby will first start with learning to sit up, then crawl, followed by standing up and holding on to an object, then would stand up without support, later would walk, before running.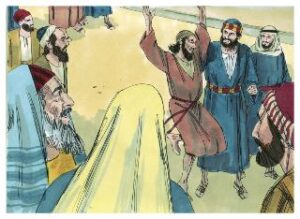 But this man immediately started jumping and running. He was over 40 years old, and God knew he had already wasted too much time, so he launched him straight into jumping and running. It is time for you to start jumping and running. You will shock all those who predicted that you will never make it, you will mess up their prediction.
The gate may be physically beautiful, but for the man, it was a spiritual cauldron, a place of negativity, and of bondage. You no longer belong to the gate of trouble, pain, and poverty. You will go to places you have never been before.
This final week of the year, you will not look unto people for handouts, you will not cry over your loved ones. Joy shall be your portion, God will give you testimonies like he gave the man formerly known as the one who was lame, now known as the one who was favored by God. As you look up to God you shall not lack any good thing, all seemingly insurmountable problems that have been afflicting you from the beginning of 2020 shall vanish, just like Pharaoh and his horses and chariots vanished in the Red Sea.
The Lord will deal with your adversaries, breakthrough will come your way in the New Year. The mercy of the Lord will speak for you, just like it spoke for the lame man. Your expectations shall be fulfilled. 2021 shall be your best year ever. The Lord will move you into a beautiful place.
Have a great week and a good year ahead!
Kingdom Dynamics, a weekly column is written by Dr. Babatunde Olugboji, the President, Kingdom House, a non-profit organization in New Jersey, USA.