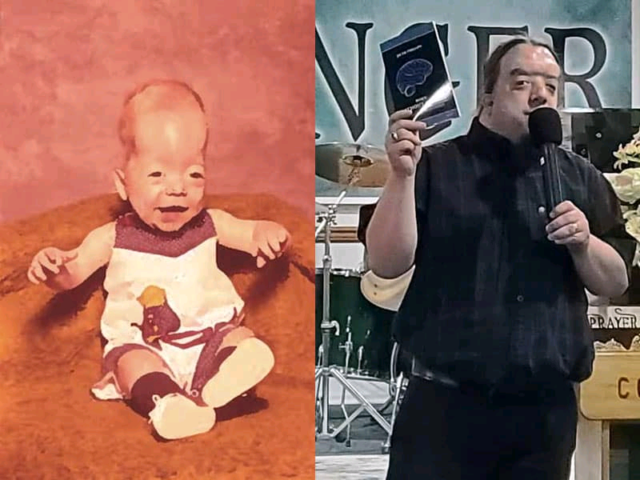 AFTERMATH OF FAITH and PRAYERS: God Creates Brain For Baby Born Without Brain,
…he is now a preacher
A baby born without a brain, grow to become a preacher of the Wordy and witnesses God's miracle of creating a brain for him.
Jacob Phillips was born with a condition called "hydrocephalus" on Dec. 12, 1977, in West Monroe, Louisiana. It's a disease wherein water is formed in the brain. And in Jacob's case, he "had partial skull formation" and "had no brain." Hence, doctors told his parents that he only had an hour to live. But God gave Jacob a chance at life and defied all odds.
Before Jacob, she had a miscarriage with her first baby and she didn't want to lose another baby again. Amidst the ordeal, Jacob's mother trusted God. She clung to prayer and asked for God's intervention in her baby boy's life.
Also, family, friends and the church, including his grandmother prayed for Jacob. He recalled, his grandmother told him she fought for him despite the doctors' report.
Following the doctor's prediction of Jacob's death, the grandmother said, she told the doctors, 'You don't know what my God can do!'.
In his book, 'Born Without A Brain,' Jacob revealed the miracle that happened when God created a brain for him. A nurse named Susie witnessed it before her eyes as the Lord healed him.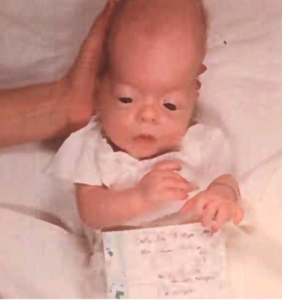 She wrote, "I remember the baby without a brain. His head was shaped like a peanut. He had hydrocephalus. We transferred him to Ochsner's Hospital in New Orleans. The Lord healed that child. The neurosurgeon called him a vegetable that day and I was infuriated! 
The baby's head was so filled with fluid, doctors didn't know if surgery would help. I think Jacob was 3 when his mom brought him back to see me, I wept that day! I am so thankful the Lord let me see His power."
Jacob, now 44 years old, against all odds survived and was loved. He now preaches and testifies God's goodness and his relationship with Him for everything. 
"I strive to keep a close relationship with God because He gave me what I needed to live," he remarked.
Courtesy Faithpot