Adegbite Glorious Mission for Lagos Christians, …Sanwo-Olu Urjges Church Leaders To Preach Against Incendiary Comments
The Rt. Rev. Dr. S.T.V Adegbite was officially inaugurated and inducted by the President of Christian Association of Nigeria (CAN), His Eminence Rev. (Dr.) Supo Ayokunle as the chairman of Lagos State chapter of the Christian Association of Nigeria (CAN) during the 2021 Lagos State Interdenominational Divine Service (IDDS) held at The Apostolic Church,(LAWNA) in Ketu with the theme: "A New Beginning, A New Dawn and A New Glory".
The inauguration that usher in a new Executive is set to provide spiritual leadership and direction to Lagos Christians.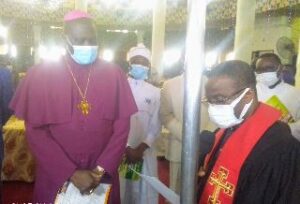 The divine service attracted the presence of the state governor, Mr. Babajide Sanwo-Olu, his cabinet members, church leaders and large turnout of Christian across denominations, also had important dignitaries in attendance.
In his acceptance speech, Bishop Adegbite said he was delighted to accept Lagos Christian faithfuls decision and God's approval to lead the body of Christ in Lagos with his wonderful team. He also congratulated the new Executive members for the task to serve God and humanity in this capacity.
Adegbite commended the immediate past Executive members under the amiable and pragmatic leadership of revered Father, Apostle (Prof.) Alexander Oyewole Bamgbola who diligently and purposefully led the past Executive for six years without blemish.
To move the body forward, the youthful and charismatic chairman in his speech said, "God is about to do something new in Lagos Christian, especially about our SECRETARIAT. He has told me clearly that this shall be achieved very soon. We shall have our own place built on the land at Jobi Fele Way, Alausa, Ikeja given to us by the former Governor of Lagos State, Asiwaju Bola Ahmed Tinubu during his tenure by the special grace of God. Let us continue to pray and keep hope alive".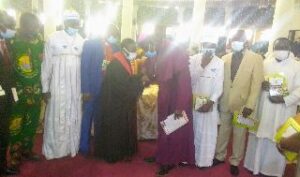 Addressing the large audience of Christian faithfuls that filled the church auditorium, the Governor of Lagos State, Mr. Babajide Sanwo-Olu advised church leaders to be wary of their utterances from further aggravating the situation in the country and from making comments that could stir up divisions and violence Nigeria.
He opined that religious leaders should use their pulpits to preach peace and discourage war. "This is the time for Nigerians to come together and give Nigeria the new beginning it deserved to overcome the challenges the country is facing", he said.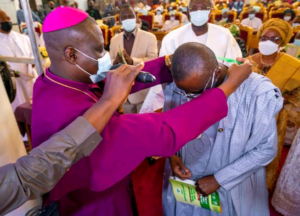 The governor calling for sober reflection, said, "It is time for sober reflection that must bring a new beginning for our nation. We have all witnessed the challenges of our country, but we need to be careful not to turn the observed crises into an ethnic or religious war. We need to guide against utterances that may stereotype anyone or their tribe. We have duty to isolate criminals in our communities, rather than introducing tribal spin into every crime".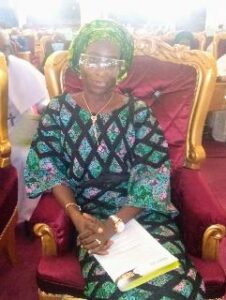 "The nation had faced difficult period in the past year, due to economic downturn caused by the spread of Coronavirus (COVID-19) and nationwide youth protests. Lagos, he said, became the epicentre of the crises, which kept the Government on its toes".
Stressing that, the crises bedeviling the nation required collective action from every segment of the country towards proffering solution, because a crisis in Nigeria would be catastrophic for Africa.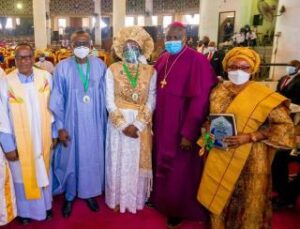 While appreciating CAN for its spiritual support towards his administration, the governor thanked religious groups in the State for sustaining Lagos with prayers.
He said: "as a Government, we will continue to play our role to deliver projects that are important to the socio-economic wellbeing of the people. The duty of CAN and church leaders is to continue supporting us with prayers and preach messages that promote unity in our communities and State."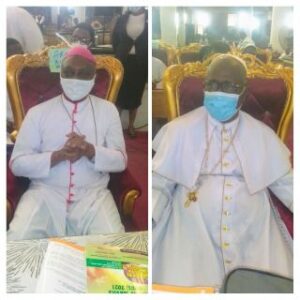 Other activities during the 2021 IDDS was the appointment and decorations of the state governor, Mr. Babajide Sanwo-Olu as the Grand Patron of Lagos CAN by the Southwest leader of CAN, Very Rev. Fr. Raphael Osegboun, based on resolution by CAN to fill the position with any sitting Governor of Christian faith.
Others appointed and decorated are Rev. Mother Esther Abimbola Ajayi as Grand Matron while Sir (Chief) Olu Okeowo, KJW as Patron and Senator (Pastor) Oluremi Tinubu, OON, as Matron with Senator Solomon Olamilekan Adeola as Patron in accordance to their immense contribution and philanthropic support to the propagation of the gospel of Jesus Christ.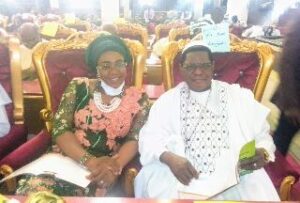 Also featured during the divine service are sermon delivered by the Prelate of Methodist Church Nigeria, His Eminence Samuel Chukwuemeka Kalu Uche and goodwill message delivered by Archbishop Alfred Adewale Martins with some church leaders led prayers for the peace in Nigeria and Lagos.
The current chairman, Bishop Adegbite and his executive also celebrated and appreciated the previous and immediate former leaders of the association in Lagos State with award of honour. Among those honoured are, Msgnr. Bernard Okodua (previous chairman), Apstl. (Prof.) Alexander Bamgbola (immediate chairman), Baba Aladura, Dr. Israel Akinadewo (former Gen. Secretary) and other former executives that has served the state chapter of CAN meritoriously.