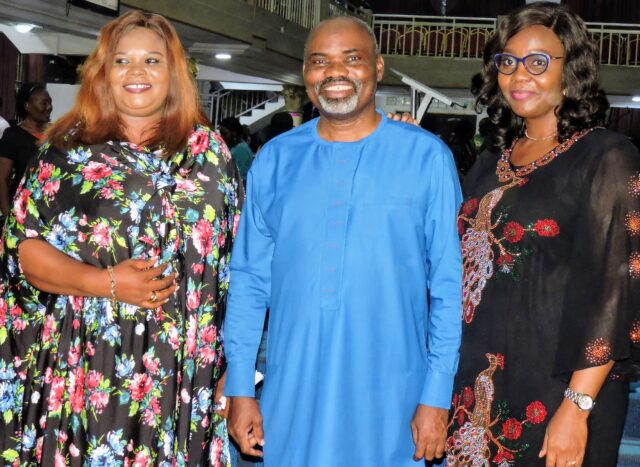 Woman Does Not Only Carry A Baby, She's A Container of Solution -Mrs. Ibukun Awosika
PRISCA 2022 Women's Conference of The Father's House Church, Akute was packaged to develop capacity building and spiritual awakening for members of the church and other participants during the three days conference that parades renowned professionals and respected ministers as guest speakers including, successful Nigerian woman entrepreneur and former chairperson, First Bank of Nigeria Plc, Pastor (Mrs.) Ibukun Awosika, leading Nigerian gynaecologist, Dr. Benjamin Olowojebutu and Lagos prominent lawyer, Barr. Taiwo Akinlami.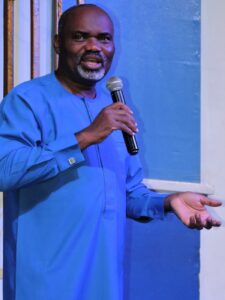 The eye openers conference was declared open by the co-host and supervising pastor, Rev. (Mrs.) Edith Udoh while the host and senior pastor, Apostle Richard Udoh gave the opening charge.
In his charge, Apostle Udoh quoting the scriptures, explained that, there can't be manifestation of His glory in one's life and endeavours without following the pattern and if the pattern is not important, God would not have given details of the ark to Noah.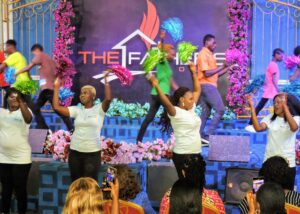 "There's always a God pattern that must be followed and built upon to attract the manifestation of His glory", he said.
"When you refuse to walk and work according to the pattern of God for your life, you are deemed to fail.  Because, God is a God of pattern and orderliness. You cannot live your life as you want and in your own way without following His pattern and expect the manifestation of His glory", he added.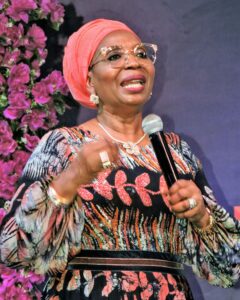 Pastor (Mrs.) Ibukun Awosika, while speaking, described women as a wonderfully and beautifully made container of God that contains all that is needed to manifest the glory of God. "God has designed and made a woman to be the carrier womb of a man. That is why, the womb of a woman does not only carry the baby, but contains solutions to situations and ideas for industrious life. You are not only to carry babies, you are a container of solution", she declared.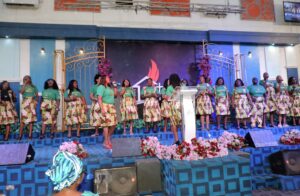 Mrs. Awosika, referring to some women in the Bible, advised women not to allow circumstances to limit them from manifesting the glory of God. "God has endowed and designed you as a woman with capacity to do all you desire to do and successfully achieve them".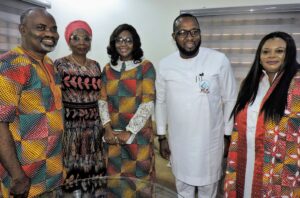 Awosika appeals to women, not only to love their husbands, but love God with all their heart and allow the Holy Spirit to lead them in all they do. "In all your desires and doings, you need the Holy Spirit to lead, guide and direct you right to manifest the glory of God", she said.
Other spiritual and physical guest speakers at the women's conference are, Rev. Dr. Chiemezie Anyanwu, Min. Henry Agofure, Pastor (Mrs.) Iphie Chuks-Adizue and minstrel, Ibitayo Jeje who lead participants into soul inspiring songs and dazzled with melodious praises.
The conference climaxed with thanksgiving service and variety activities geared towards manifestation of His glory.