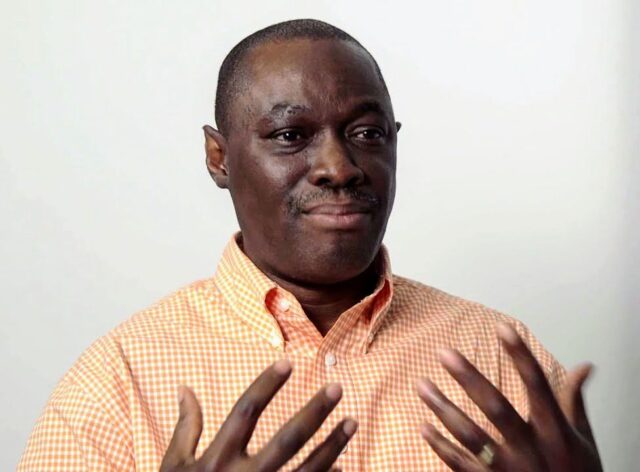 Will You Praise God for 2022?
By Babatunde Olugboji
As the year is ending and God is ushering us into a new year, it is time to be thankful to our father in heaven:
"Be joyful always; pray continually; give thanks in all circumstances, for this is God's will for you in Christ Jesus." (1 Thessalonians 5:16-18) 
The Bible reminds us to give thanks in all circumstances, including when things are not going our way. Thankfulness should be our way of life, flowing from inside of us.
Psalm 136:1 says, "Give thanks to the Lord, for He is good. His love endures forever." Here we have two reasons to be thankful: God's constant goodness and His steadfast love. When we recognize the nature of our depravity and understand that, apart from God, we are nothing, our response should be to be grateful for what God has done for us. 
David cried to God for mercy, protection, and justice: "Praise be to the Lord, for He has heard my cry for mercy. The Lord is my strength and my shield; my heart trusts in Him, and I am helped. My heart leaps for joy, and I will give thanks to Him in song." (Psalms 28:6-7) 
In the midst of hardship, David remembered God and gave thanks. Job had a similar attitude of praise, even in the face of death: "The Lord gave, and the Lord has taken away; may the name of the LORD be praised." (Job 1:21)
Paul was heavily persecuted, yet he wrote, "Thanks be to God, who always leads us in triumphal procession in Christ and through us spreads everywhere the fragrance of the knowledge of Him." (2 Corinthian 2:14)
Hebrews 12:28  says, "Therefore, since we are receiving a kingdom that cannot be shaken, let us be thankful, and so worship God acceptably with reverence and awe." 
Peter gave a reason to be thankful for "grief and all kinds of trials," saying that, through the hardships, our faith "may be proved genuine and may result in praise, glory and honor when Jesus Christ is revealed." (1 Peter 1:6-7)
We should be thankful because God is worthy of our thanksgiving. It is only right to credit God for "every good and perfect gift." (James 1:17) When we are thankful, our focus moves off selfish desires and off the pain of current circumstances. 
Expressing thankfulness helps us remember that God is in control. Thankfulness, then, is not only appropriate; it is actually healthy and beneficial to us. It reminds us of the bigger picture, that we belong to God, and that we have been blessed with every spiritual blessing in heavenly places. (Ephesians 1:3) 
As 2022 comes calling, it is important to note that we cannot be both thankful and bitter at the same time. We do not thank Him for evil but thank Him for sustaining us through challenges. (Jam 1:12) 
We do not thank God for harm He did not cause, but we thank Him for giving us the strength to endure, as  God encouraged Paul: "…my grace is sufficient for you, for my power is made perfect in weakness."(2 Cor 12:9)
This New Year, I have chosen to be thankful. Will you join me? 
Have a great 2022!
Kingdom Dynamics, a weekly column  written by Dr. Babatunde Olugboji, the President, Kingdom House, a non-profit organization in New Jersey, USA.