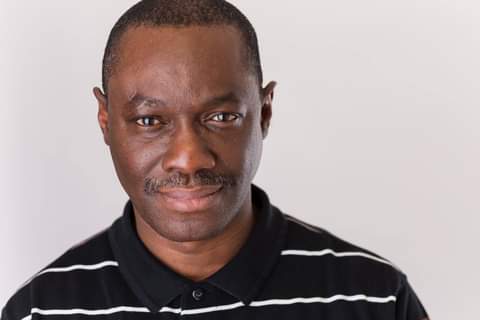 Why You Should Check-in With God -Babatunde Olugboji
When David's headquarters was raided in Ziklag, he took some important steps which eventually led him to the point where he recovered all that was stolen by the Amalekites.
First, he encouraged himself in the Lord (1 Sam. 30:6), then, he checked in with God: "Shall I pursue this raiding party? Will I overtake them? (1 Sam. 30:8).
When everyone is blaming you for their situation, you've got to check-in with God like David did. He must have told himself; I am thinking of going after the thieves, but before I do that, God, I need the assurance that You will be on my side. And God gave him that assurance.
Before you embark on a journey, it is good to know what God has to say about it, don't wait till you get in a mess before consulting God. In all your ways acknowledge him, seek Him early, He will tell you which road to take, and the decision to make.
With the assurance that God was with him, David went after the Amalekites. And he saw an Egyptian that became the vehicle through which he tracked down the thieves.
When God makes a way for you, He will appoint even your enemies to lead you to your stuff. This Egyptian fellow was left behind by the raiding party because when he got sick, they abandoned him. David's people probably gave him some hot food and he told them, if you don't kill me, I've got some intel for you, I'll show you where your enemies are.
One lesson here is that you've got to be careful who you count out or unfairly leave behind among members of your team, otherwise they may end up teaming up with the enemy.
Sometimes we may just want to leave behind those who are not quick enough to catch our vision. But maybe you should slow down and allow weak members of your team to catch up.
When this Egyptian told David and his men where the Amalekites were, they went after them and saw that they were having a party with their stuff.
They fought for hours until the evening of the next day, they were tired but determined. God's assurance that they would recover all must have energized them, they were fully persuaded that those who were with them were more than those who were against them.
This week, you've got to tell the devil: Take your hands off my belonging, you can't have it if my name is on it. You can't have it because it doesn't belong to you.
I will recover all my things even if it means that I have to fight demons all night, with God on my side, I will get them back.
It may mean tackling principalities and powers, rulers of darkness, and spiritual wickedness in high places, I shall check in with God, and recover everything God gave me.
Devil, watch out, I am coming after you, I'm about to recover my dignity, my self-worth, my peace, and my joy.
Have a great week!
Kingdom Dynamics, a weekly column is written by Dr. Babatunde Olugboji, the President, Kingdom House, a non-profit organization in New Jersey, USA.