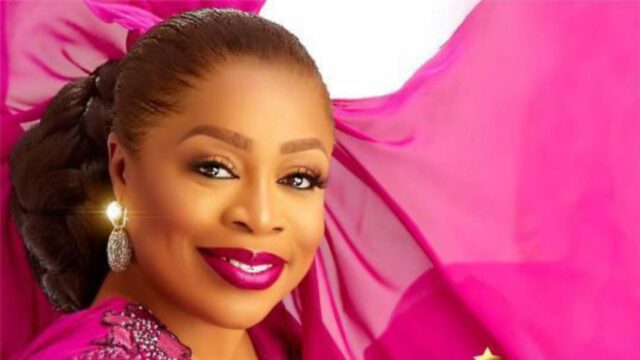 Why I Married Late At 41
–
Sinach
Nigerian international award winning gospel singer, songwriter and senior worship leader at Loveworld, Osinachi Kalu Okoro Egbu, a.k.a Sinachi recently celebrated her 50 birthday and opens up on why she married late at the age of 41 and had her first child at 46.
According to the first African gospel singer to top US Billboard Charts and listed among 100 most influential women in Africa, Sinachi said, I was busy fulfilling God's purpose for my life and serving God as a single lady, before my husband showed up.
The "He lives in me" and "Matchless Love" singer said, the key to happiness is contentment to fulfill God's purpose for one's life.
Happiness will not come from your marriage or husband, but from first discovering yourself, fulfilling God's vision and purpose for your life.
"I was patient and content to know God's plan for my life and follow it. If you are not satisfied being single and patiently know the plan of God for your life, you won't be in satisfied and happy marriage"
You need to be married to someone who will hold you at a higher level of accountability. Someone who will respect, admire and appreciate you.
"When You marry a good man, the man will hold you at a higher level of accountability, he will challenge you, inspire you and support you, which is good", she said