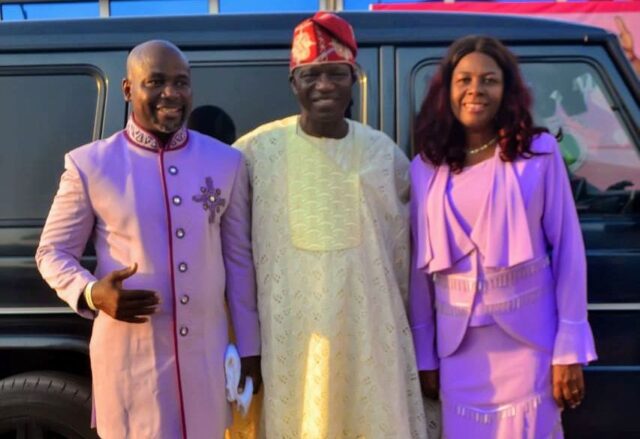 Why I Invite Fathers of Faith To Programmes
– Ben Eragbai
The Senior Pastor and General Overseer of Divine Appointment Ministry Int'l., Rev. Ben Eragbai has given reasons why he invites respected fathers of faith to minister live at the church programmes.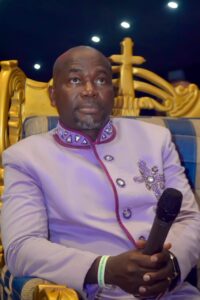 He said, "the fathers have been there when there was nothing, they have seen it all when the land was dark, faced many challenges, trials and failures of faith, had raw encounters with God, fought good fights of faith and ministered when ministry and calling was meaningless, parched and dry. Today, they are living testimonies and manifestations of God's grace, faithfulness and glory.
"There is a lot to listen, learn and relearn from their encounter and experience with God, which they are willing to give and open up, if only the younger generation will humbly develop the attributes of learning spirit and childlike mind to walk, observe and study the fathers.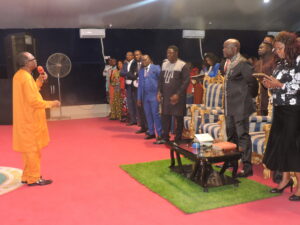 Whereby, they are seen as old and rugged preachers, hard christians and too spiritually principled to new generations' taste, then nothing will be benefited or impacted from their legacies and good reports."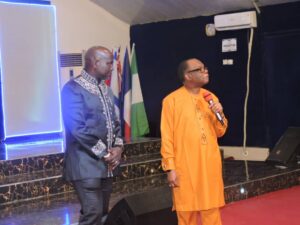 The best is to see God in them, connect into it and tap from their godly resources and investment; add to what you presently know or have and be strengthened for the greater task and height ahead".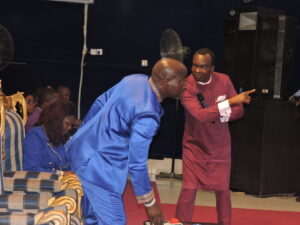 Eragbai made these remarks while speaking at the Mega Grace Int'l Convention 2021 of Divine Appointment Ministry Int'l., held in Lagos with the theme, "Dominion on Every Side".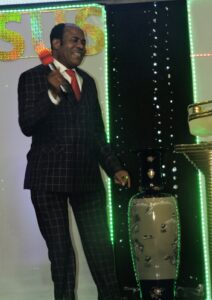 The roll call of spiritual giants and revered fathers of faith who spoke, prophesy, pronounced, declared and inspired participants and the congregation during the one week convention was an attestation of the fathers spiritual resources and have tasteful testimonies as a result of their faith journeys with God.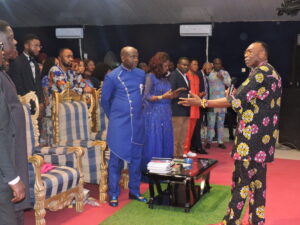 Eragbai described the fathers successes and accomplishments in the ministry and life endeavours as expanse of reservoir and investment with legacy God has opportune generations to benefit from in attaining their lives purpose in God.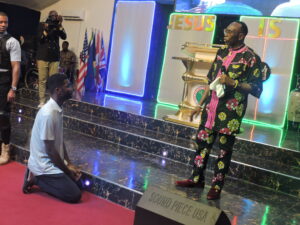 "The fathers of faith are living examples of God's investment and legacy He bequeathed on generations to prove faithfulness to His promises, purpose and provision for His people", he said.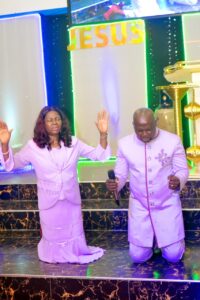 "Apart from other stories of people's encounter with God in the Bible, the fathers are a point of reference and evidence of what God has done, can do and is going to do in the lives of people", he added.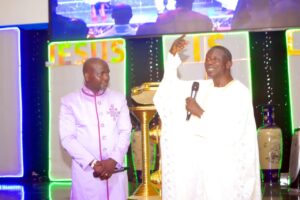 Respected fathers of faith who physically present and ministers salvation, healing, revelation, knowledge, deliverance and prophecy live during the convention are Rev. Andy Airhunde from Spain, Rev. Felix Omobude, Archbishop John Osa-Oni, Pastor Ayo Oritsejafor, current PFN President, Bishop Francis Wale Oke and Apstl. Lawrence Achudume who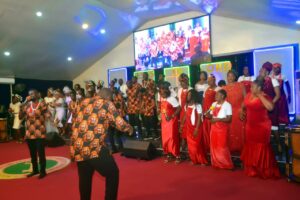 climaxed the convention on Sunday with thanksgiving.
Featured during the well attended convention includes singles and married seminar, evangelical football match, mass choir soul lifted songs ministration, the action youths rendition of varieties; also the guest songs ministers, Bishop Praise Machine and Essence gave good performance of their ministration that delighted and serenade the convention atmosphere.
Meanwhile, during the convention, the fathers of faith in separate ministries, gave a variety account on Dominion on every side. While Rev. Andy Airhunde quoted from the book of Joshua 5:1-9, he reveals, "no matter your calling, gift or anointing, there can be a reproach in someone's life that will take only God's dominion power to overcome". Citing Naaman, the Syrian army commander as example; despite attaining higher height in the army, he has leprosy as a reproach".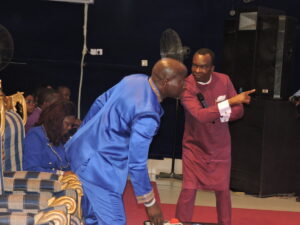 Rev. Omobude declared, "not everything can scan machine find, it cannot find demons. Therefore, in every human's life there is always an unseen and unknown demon competing seriously with life".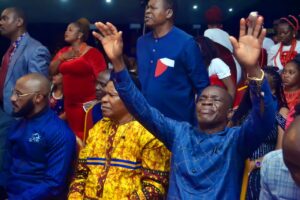 He went on to proclaim his fatherly prophetic blessing on the congregation with Isaiah 59:12.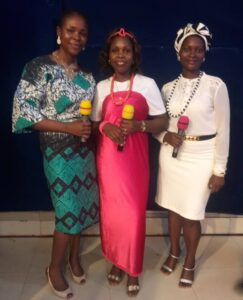 Archbishop John Osa-Oni, in his account, quoting Genesis 1:26, affirmed dominion on every side as a birthright of every believer and it is to be enhanced with reality.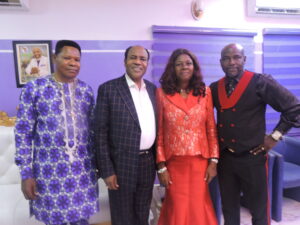 "There is nothing on the face of the earth that God has not positioned to you, you only need to discover them and after discovery, begin to possess and dominate them", he said.
Pastor Ayo Oritsejafor sharing from Ezekiel 1:1, he ministers freedom, liberty, healings and deliverance on people to exercise their godly dominion on every side with proclamation of open heaven for a new song, a new beginning and new divine programme on the congregants.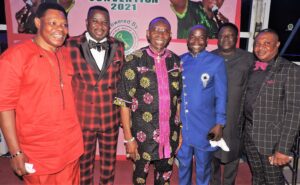 Bishop Wale Oke made remarkable impacts by influencing a new life in Christ to pass away old things, for all things to become beautiful with authority of dominion and Apostle Lawrence Achudume drawing the convention closed, pointing out several scriptural references stated that, spiritual things are too sensitive, they may look ordinary, but they are not and lack of understanding of God's move can cause a delay in accessing God's dominion. "Until you understand the time and season of what God is doing in your life, you will not manifest dominion", he said.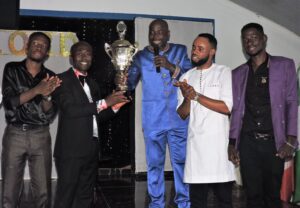 Achudume admonished people to always; believe in prophecy, serve God, have understanding, give God the glory and do thanksgiving to dominate in every side of life endeavours.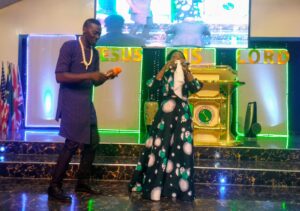 Among the ministers who participated in the convention are Lekki/Ajah Province Chairman of PFN, Bishop Femi Soneye, Archbishop Sunny Obadan, Apostle Tim Gbasha and others.