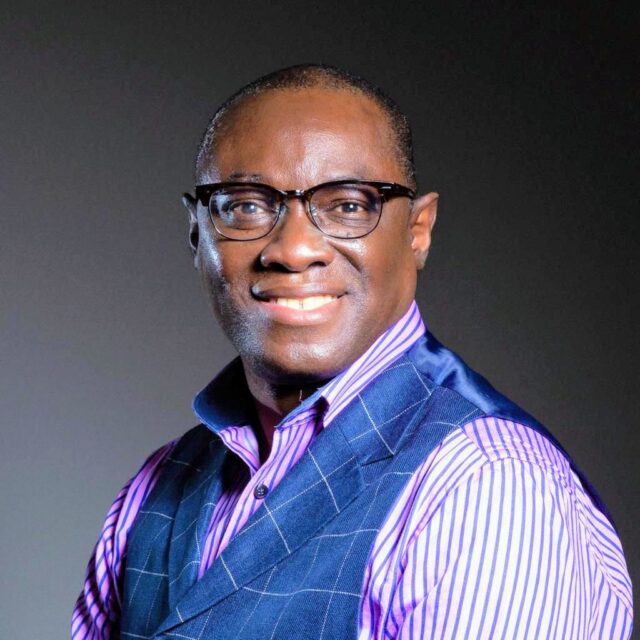 What is Effective Prayer? (1)
By Babatunde Olugboji
We often make a big deal out of praying effectively, and rightly so. We think of "effective prayer" as prayer that yields results. However, prayer is not some formula to produce "results," it is a means of communication with our father in heaven. 
It is a privilege God grants us and the means by which he often chooses to work. Although God asks us to pray "without ceasing," the results of prayer are not only in the things we see God do in response to prayer, but also in the deepening of our relationship with God. So, it is more about our relationship with God and less about "results."
Above all things, we must seek to have a deep relationship with God, through Christ (John 14:6). When we put our faith in Jesus who came to earth and lived a life without sin, died on the cross as payment for our sins, and rose again victorious over sin and death, our sins are forgiven (John 3:16–18; Ephesians 2:8–10). God applies Christ's righteousness to us, and we become God's children (John 1:12; 2 Corinthians 5:21). 
The Old Testament sacrificial system foreshadows the work of Jesus on our behalf. There was a room called the holy of holies in the temple which only the high priest could enter and only once a year, on the Day of Atonement. The room was demarcated by a large veil. When Jesus was crucified, the veil was torn. 
Here is how the New Testament puts it: "Therefore, brothers, since we have confidence to enter the holy places by the blood of Jesus, by the new and living way that he opened for us through the curtain, that is, through his flesh, and since we have a great priest over the house of God, let us draw near with a true heart in full assurance of faith, with our hearts sprinkled clean from an evil conscience and our bodies washed with pure water.  Let us hold fast the confession of our hope without wavering, for he who promised is faithful. (Hebrew 10:19-23)
Similarly, Hebrew 4:14–16 says, "Since then we have a great high priest who has passed through the heavens, Jesus, the Son of God, let us hold fast our confession. For we do not have a high priest who is unable to sympathize with our weaknesses, but one who in every respect has been tempted as we are, yet without sin. Let us then with confidence draw near to the throne of grace, that we may receive mercy and find grace to help in time of need." It is through Jesus that we have access to God. The first step of effective prayer is understanding that we can pray only because of Jesus; we approach God based on that merit. 
Also, prayer is only effective because it is God who answers it. God has promised to grant requests that line up with his will (1 John 5:14–15). The more we know God, the more we will understand his will, and  that He is an all-powerful God. (Luke 1:37) We'll know His deep love for people and desire for them to come to Him. (2 Peter 3:9) 
Finally, we come to know God and His will by His word (2 Timothy 3:16–17) and through prayer. 
Have a great week.
Kingdom Dynamics, a weekly column  written by Dr. Babatunde Olugboji, the President, Kingdom House, a non-profit organization in New Jersey, USA.
Join Babatunde Olugboji live on Facebook & Youtube every Sunday at 7am (EST) for an insightful time of The Word.
  +1-732-554-1376 (WhatsApp)
@KingdomChat 
https://www.facebook.com/KingdomEdifice