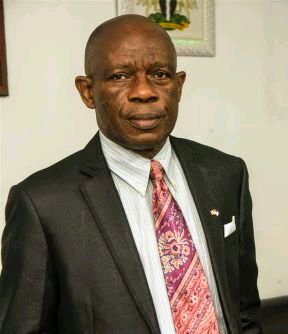 West Africa Theological Seminary (WATS) Provost, Pastor Femi Martins Passes on at 67
The Provost of West Africa Theological Seminary (WATS), Pastor Femi Martins has passed on.
Pastor Martins died at the age of 67 according to a statement signed by the Chairman of the School's Governing Council, Dr. Emmanuel Oluwayemi on Saturday, May 28.
The  statement stated that Pastor Martins "joined the Saints Triumphant at the age of 67, in the early hours of Saturday 28th May, 2022 after a brief illness."
Martins, an alumnus of the Yaba College of Technology and former President of the Alumni.
According to the statement, Pastor Martins joined the WATS Governing Council while studying for a Masters of Divinity of the Seminary.
"He served meritoriously for several years and was later appointed Director of Communications and Fundraising in the institution until he was appointed as its 6th substantive Provost in April 2019.
Pastor Martins, an astute administrator, devoted Christian and passionate theologian is about to round up a Doctor of Ministry program at the famous Asbury Theological Seminary, Kentucky, USA, the statement stated.