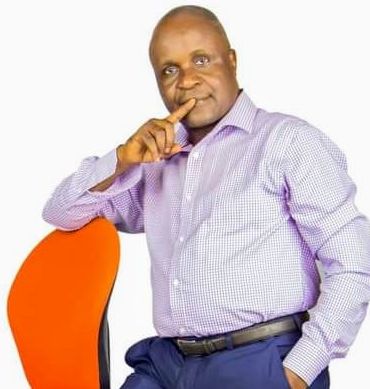 We Are To Invest And Prepare Our Children For Future Challenges
-Pastor Femi Adebayo
The president of Club Abraham International, a nondenominational fellowship of developing man value, character and godliness, Pastor Femi Adebayo has challenged parents to invest and prepare their children for the future challenges. 
In a release made available to Providence by Club Abraham International on their coming 2022 Annual All Men Prophetic Gathering, Pastor Adebayo stated that, "it is our responsibility to prepare our children to take on future challenges with knowledge, integrity and courage. That is why investing in and preparing for the future now is the key to creating a better future for everyone regardless of age".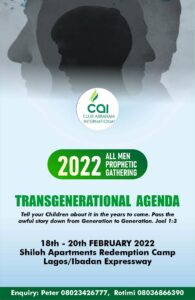 God commanded fathers to teach their children so that a future generation might know. The same command is found in the New Testament, "bring [your children] up in the training and instruction of the Lord" (Eph. 6:4), he stated.
"Each generation is responsible to pray for, train and model faith in Jesus Christ to the next. As such, our culture is always just one generation away from the virtual disappearance of Christianity. With so many ungodly influence vying for their attention, how will the emerging generation find the strength to follow God's way?", the statement added.
Adebayo said, "If you plant tomatoes you will reap for three months; if you plant a tree you will reap for twenty years but if you plant a soul, you will reap forever" 
Elijah must locate and train Elisha just as Esther must remain accountable to Mordecai. Jesus was available and present to activate Peter's vision while Paul felt the pain of Timothy. 
"We are all standing on the brink of the judgment of God for our sins, but revival is our most glorious hope", he advised. 
According to the release, the 2022 All Men Prophetic Gathering scheduled for Friday 18 to Sunday 20 March, 2022 at Shiloh Apartment of Redemption Camp, Lagos/Ibadan Expressway, is an annual life-changing event geared to open men's eyes and minds on how they can rebuild their lives in a time of social and economic upheavals. Also to receive divine guidance and scriptural revelation for their God-given identity, gifts and talents. A wake-up call to men while pursuing their careers and businesses to pray and strengthen one another, and spiritually fortify themselves against an unfavourable atmosphere staring them in the face. 
This year's conference theme – "Transgenerational Agenda" will be focussing on preparing the next generation on spheres of life – e.g., Spirituality, Politics, Economy, Interdenominational relationships etc. To achieve this we have lined up several speakers to help outline and address this agenda to help prepare the coming generation from falling into the same error, the release stated.
"Throughout history, there have been few occasions recorded in the scripture when God chose to send seasons of power and refreshing from His presence, even when they were not expected. We see them recorded in the revivals under Ezra, Nehemiah and Jonah in the Old Testament. However, Elijah, Pentecost, the work of the Spirit in Acts 4, and indeed the revival in our very land in 1936 was not without great soul travail". 
"The hope for our national revival is legitimate because God is always willing to do what He has done in the past. However, God's ability to send revival is not the issue, the issue is that he needs a remnant who will cry day and night to Him for a national revival".
"All men prophetic gathering is an avenue to make covenant with God and reclaim the glorious foundational promises. It is going to be an awesome atmosphere to experience transformation and be the man God has designed us to be", Pastor Adebayo stated.