We Are on Divine Mission to Nigeria
-Bishop Micaiah Young
The newly elected Ecclesiastical Jurisdictional Bishop of The Nigerian United Ecclesiastical Jurisdiction Church of God in Christ (COGIC), Nigerian-US born, Bishop Micaiah Young Sr. was recently on mission to Nigeria Ecclesiastical Jurisdiction in Owerri, Aba and Lagos on what he termed, Divine Assignment.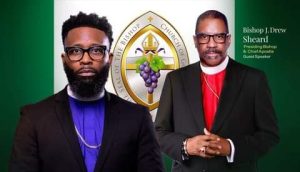 He was accompanied on the mission to Nigeria by his biological mother, Mother Cecelia Williams-Young, who also was elected as Nigeria Ecclesiastical Supervisor. They were first received at the Owerri church by Bishop Kingsley Anorue and later moved to Aba where they ministered at the church and to a group of people, especially the youth and the elderly.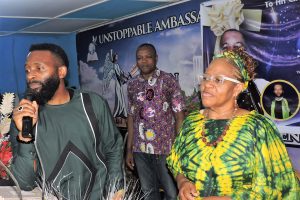 Bishop Young returned to Judah Ecclesiastical Jurisdiction Church of God in Christ (COGIC), Lagos for his last leg mission in Nigeria where he and the mother are well received by the Lagos Supervisor, Mother Success Okeke and bishops with other missionaries.
In his exhortation during the visitation to the Lagos church, Bishop Young admonished and enliven the congregation with 1 King 17: 7-9 and charged them to have absolute faith in God, believe in His word and in the power of the Holy Spirit. "Sometimes, what we see is not what we believe and what we believe is not what we see. There's nothing God cannot do", he said.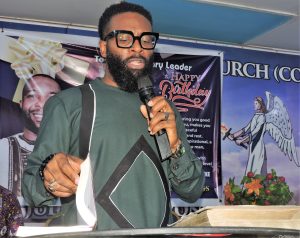 In her welcome remark, Mother Success Okeke acknowledged the 75 years old Mother Cecelia Williams-Young who she described as epitome of motherhood and a great pillar of support to Bishop Young. She encouraged mothers not to relent in giving their children the needed spiritual support for their growth, so that they can be an instrument of God and agent of change in their generation. "As a mother, don't just be a religious Christian or church goer, be a vibrant, committed and spirit filled Christian to spiritually mentor and impact your children's spiritual growth in life", she said.
Bishop Micaiah Young made prophetic declarations on the church and Mother Cecelia pronounced motherly blessings on women in the church.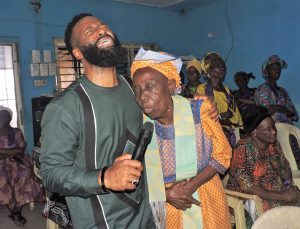 Speaking to Providence News, Bishop Micaiah Young who has traveled extensively and continues to do mission work and ministry in Nigeria said, "I am proud to be a Nigerian, born in USA by a father from Abia state in Nigeria and we are on a mission to make a difference, touch lives and spread the gospel message of salvation."
There is a lot of mission work still to be done. Areas to be reached and people to be impacted and empowered with the gospel in Nigeria. These are part of our mission to Nigeria."