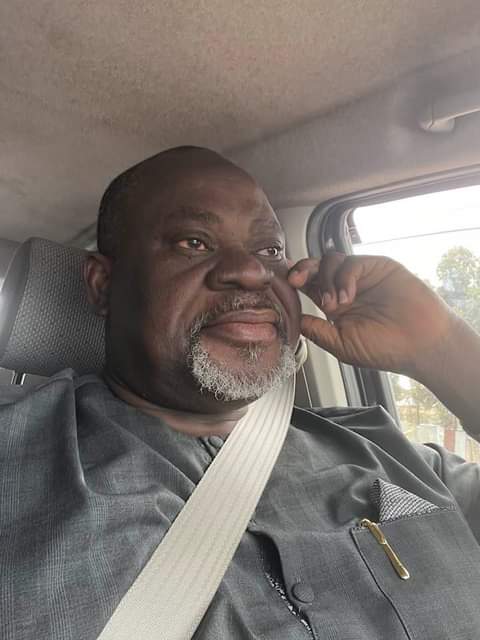 TURN YOUR PAIN TO GAIN
By Dr. Segun 'Tremendous' Oshinaga 
Our mental comportment in times of trouble is of paramount importance. Adversity breaks the weak but strengthens the strong. Adversity is not an enemy. It is what is often called – School of Hard Knocks. God never promised that hard times won't come but that 'He will never leave us nor forsake us.' 
It is childish to keep praying away hard times. Anyway, it is a useless prayer. Never gets answered. When you are ready for promotion, here comes a test, a trial or an obstacle training. So it is not if but when.
Whether you pass or fail the test is entirely dependent on your conduct in the course of the trial.
"If thou faint in the day of adversity, thy strength is small." Proverbs 24:10 (KJV)
'If you grow weary when times are troubled, your strength is limited.' Proverbs 24:10 (International Standard Version)
"If you are slacking on a day of distress, Your strength is limited." Proverbs 24:10 (New American Standard Bible)
"If you fail under pressure, your strength is too small." Proverbs 24:10 (New Living Translation)
From the foregoing different versions of this Scripture, our understanding is expanded. The words used for 'adversity' is 'pressure,' 'distress' and 'troubled.' We all know about pressure. We come under pressure all the time. On the job, at work and in our relationships. Distress is whatever piles stress on us; things go crazy, people disappoint or embarrass us. 
When others disrupt our schedule and disturb our peace of mind, they cause us distress. The word 'troubled' suggests being in a serious crisis. I don't know about you but there have been times when I have been deeply troubled. Different incidents and accidents of life conspire to rob our peace and joy.
The news is not that there is trouble, distress or pressure. They are life's regular menu. No matter where you are in the ladder of life, adversity, pressure, distress or trouble is never far from you and can come without the pleasure of notice. What matters is your response. 
Our Scripture gives us different words that describe our response – 'Slack,' 'fail,' 'weary,' and 'faint.'
Your strength is determined by your response in the day of trouble.:
Slack – Showing laziness or negligence in the face of trouble.

Fail – Kaput. Give up

Weary – Too tired

Faint – Pass out
Life is war! Roll up your sleeves and give life all you got
For counseling and prayers:
Email: info@segunoshinaga.com
Tel/WhatsApp: +2348030773584, +2348022073050
Office:
Suite DA8, 3rd Floor, Apo Sparklight Mall, opposite Living Faith church, Durumi, Abuja
Box 5601 Garki, Area 10, Abuja
www.SegunOshinaga.com
'… Keep Shooting 'Till The Birds Start Falling At Your Feet'