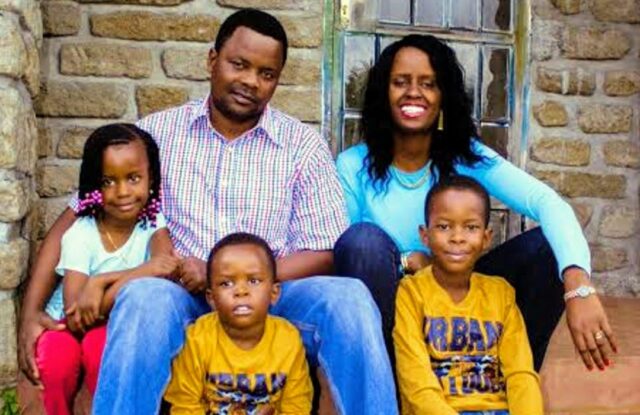 True Life Story:
How Ladies Can Win Their Husbands Hearts And Keep Their Marriage
–
Adebimpe A. Olayiwola
It is important for women to be respectful to their husbands no matter their status.
"As a wife, be respectful to your husband/partner no matter who they are or their status. Make him genuinely know that he is your head and the man you choose to spend the rest of your life with. Be submissive to him, give him due respect and honour, as the head of the family. 
Always acknowledge his little or big deeds whenever he goes out of his way to make sure you are happy all the time. If there's anything wrong he does, call his attention to it with respect and let him know your feelings without creating unnecessary arguments. Never shout at him or create a scene.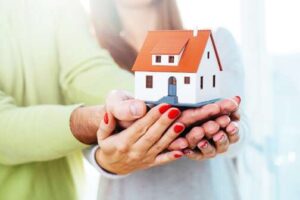 "Always encourage and build him up to the best of your ability, if you do these things, trust me he can buy the whole heaven for you in a blink of an eye. This is how every man is made up and wired naturally. Don't disrespect, disregard or insult him openly or privately and never compare him or look down on him, he will never be happy with you again because doing that, you destroy his ego. 
I learned this fact in a hard way and it cost me my marriage, happiness and security. It denied my children true fatherhood and parental upbringing. I thought I was happy, but regretted and sad inside of me. Until God helped me through a godly woman I bitterly complained to.
I was more financially ok than my husband. I made new friends and out of ignorance, I became rude, disobedient and arrogant to my husband. I insulted him at any slight differences and made him a subject of ridicule before people. I was misadvised and mislead by some friends and people, including pastors I trusted and confide in their wrong advice.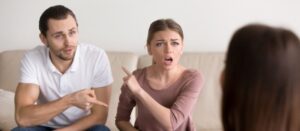 It was two years later, after I separated from my husband who I had two children (a boy and girl) for that I met a woman I shared my situation with condemning, cursing and bad mouthing my husband and some other men like him. For the first time, I met someone who never blinks to blame or condemn my husband or men generally despite all I said. Instead, she hauled all the blame on me and accused me of destroying myself of becoming a good wife, mother and the future of my children, also denying them the fatherhood upbringing, which will adversely affect them in future. 
She told me I was a fool and acted irresponsibly telling others about my home affairs when no one told me their own. She counselled me and prayed with me, pleading with me to be humble and return to my husband. She told me, he is a good man, but because of ignorance and inexperience, I was not humble and patient enough to see his change or good side.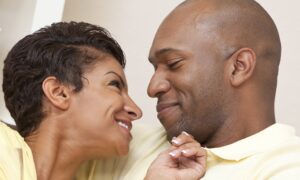 I argued with her, telling her how bad and stubborn my husband was. She told me I made him to be like that because I alter his ego. 
She pleaded with me and advised, for the sake of the children, my happiness and peace of God, to humble myself, reconcile with my husband and apologise to him, even if he was the one that offended me. 
I found it extremely difficult and told some people who advised me against doing such. Telling me, I will be a fool and my husband will use it against me later. I came crawling. I went back to the woman and told her what I felt my husband would do and why I can't go back to him. She asked me to be courageous and accept the reality that I have to sacrifice for my children's better future and forget all the shit my husband may say or throw at me, but I should be humble and show him respect, she assured, he will embrace me back.
Slowly, I cried, prayed and acted on how all the women advised.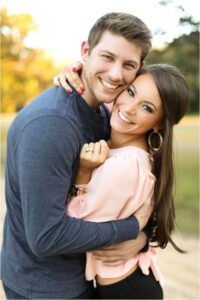 One day, I called my husband and slowly told him, I am sorry for all I did wrong to him, especially altering his ego and headship. I told him I realised my mistakes and that he should forgive me. He listened without saying a word or cutting me off. He said, it's ok, thank you, I've heard you, I will call you back later. I thank him and cut off, I felt relieved as if a burden was lifted from me. I went to tell the woman. She counselled and prayed with me again, advising that I should wait for his call, assuring he will definitely call except he has no fear of God or has bad friends.
The following day, Saturday at 6am his call woke me up and I picked it. After greetings, he asked, if I really meant what I said yesterday, I bursted crying. I don't know how it came and I said 'yes', I really meant it, as a father he is, he should forgive me and forget all that has happened and embrace his family back. I was now humble and emotional. He asked again, if I am ready for reconciliation and to start all over again, I said 'yes'. He wanted to know if I would honour and obey him, I assured him because I want him back, and truly I now want him back. He was silent for some time. I asked him if he was still on the phone. He answered and said, "I love you and have forgiven you". I bursted crying again and he comforted me and said it was ok. He asked me to go and sleep. I thanked him and cut off the phone.
Later in the afternoon, I called him to say hi, after sometime, he picked. We greeted each other then I said I just wanted to say hi, also to thank him for forgiving me. I heard him smiling and he said, "we forgive each other", I said, I didn't hear him well, he repeated himself and added, "I pray that, may mercy of God never depart from us". I said Amen. He cut off, promising to call me back later in the evening.
In the evening, he called and asked how my day was, asked after the children and I ensured he spoke with them. He spent some time speaking with them and praying for us to go and sleep. 
Following morning, Sunday I called to greet him. He didn't pick and a lot went through my mind, I was disturbed, just then he called back. As if reading my mind, he apologized and said he was in the toilet. I was relieved and silently thanked God. After the usual greetings, he asked what my plan was later in the day, I told him nothing serious. He asked if I could meet him later in the afternoon at a garden somewhere and I said no problem. 
I did all I needed to do, an hour to the time, I called to inform him I was on my way and he answered, he was already there. My spirit lighted up, like a lady who has just got a new catch. I dressed up looking smart and good, purposely to attract him. I told the children I was going to see their dad, they chuckled and smiled. I bid them farewell.
I made sure, I composed myself, focused and put a smile on my face. Sometimes I smile alone, wondering what's going to happen.
Getting to the garden, there were many people, families, lovers and other activities going on. While looking out and trying to call and ask for his whereabouts. From the blues, he came through my back and covered my face, I realised it's my husband and quickly turned back, held him close and knelt before him. Looking up to him, he lifted me up and held me close in a warm embrace. I leaned on his shoulder, crying and assuring to always love, respect and honour him. He petted, comforted and robbed my head and back, then planted a kiss on my lips with promise to love and cherish me. That moment, I felt happy and joyful. 
I looked at my husband in a top T shirt and jeans pants with a snicker to match, he looked handsome and attractive. I admired him and commended his look, he smiled and pulled me closer and said, "you look girly and beautiful, thanks for coming back to me". I felt on top of the world. Who could have said that to me with a sincere heart? If not him.
He led me to a corner, where we sat, chatted and asked questions. He then talked to me like a brother and as his wife, I felt love and wanted as a woman. Before leaving after spending time together, he bought things for me to give the children.
I did 3/4 of what my godly counselor counseled me and experienced the newness and sweetness of the outcome. I am still developing on them and planning to complete it.
I went back to the woman and happily told her all that transpired. She was elated, happy and danced. She thanks God for using her to restore a broken heart, home and marriage. She thanked me for heeding her hard and difficult counsel. She prayed for me, my children and my husband. She warned me never to change, but to develop closeness towards my husband and I will begin to see a boy in my husband.
We developed communication and started bonding. Not long after we resolved and amicably ironed out all our differences. Forgive one another and reconcile. My husband declared, "no victor, no vanquished. We all win and no loser".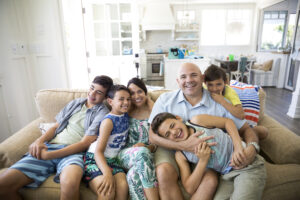 After some time, I introduced my husband to her, she was happy to see him. Commended him for being a good man and a true father. She prayed, prophecy and assured my husband not to worry, that I am now a new leaf and wife. 
This was how I won back the heart of my husband after 2 and half years separation. Five years after our reconciliation, my home and marriage have become stronger and a garden of love with the children more happier, self confident and feel proud, enjoying fatherhood guidance, direction and love. Along the line, the baby of the house, Adesola, announced her arrival.
I now see the hidden best of my husband and enjoy his company as a friend, gist partner, father, leader and confidant. I make sure I create new ideas for my home and for my husband to be happy and it gives me joy, especially when he appreciates me in the presence of the children. 
Things are getting better and better for me and my husband is doing very well.
Woman, be wise! You are a warrior, fight to win your marriage as a wife. Secure your territory and your home. Especially, when you already have children. No other man can be a better husband than your husband and father of your children, love him for making you a proud mother.
Please, let us be humble, respectful, patient and understanding of our respective husbands/partners. "A wise woman built her home. The foolish destroy her home".
Adebimpe Anthonia Olayiwola is a Christian, an interior decoration and designer, a wife, mother and home builder. I love to share my experience for others to learn and live happily. She lives in Lagos with her husband and children.