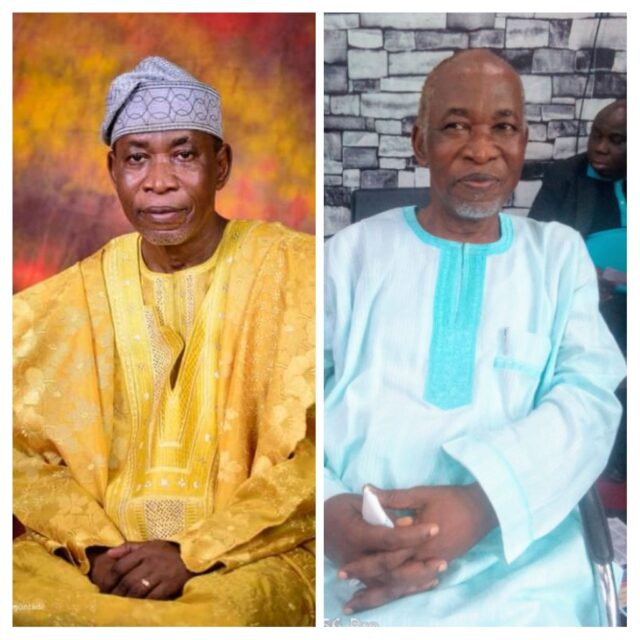 TRIBUTE TO REV. DR. WILSON ADEBOGUN BADEJO (1947 – 2021)
By Gracious Akintayo
REV. DR. WILSON ADEBOGUN BADEJO (1947 – 2021), was a Veterinary physician and General Overseer emeritus of the Foursquare Gospel Church, Nigeria. He founded and was the chairman of Wilson Badejo Foundation (WBF). The  coronation of his final home journey begins today, Wednesday 6 October, 2021.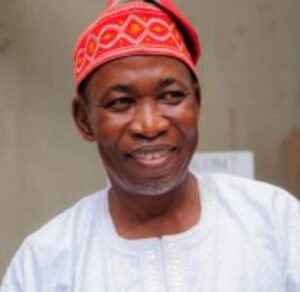 At University of Ibadan where he was a student, Dr. Badejo was a political activist and student's Union leader. He once escaped death by whisker from a firing police bullet that hit and killed another student standing beside him during his activism in school.
Rev. Badejo's conversion and encounter with God in his youthful days were dramatic and interesting. After his conversion experience as a born again Christian he made strides and has since then gave himself fully to the cause of spreading the gospel without looking back.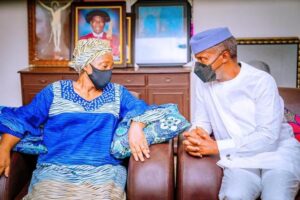 He was part of the first set of  National Youth Christian Corper Fellowshipwhere he dedicated himself and served in various capacities of the fellowship.
After his university education, he spent his service year (National Youth Service Corps) as a resident veterinary doctor in Obudu Cattle Ranch of Agric Development Corporation and later worked as a research officer in the National Veterinary Research Institute, Jos. He also worked with Obasanjo Farms Nigeria Ltd., and Ibru Organisation where he later resigned in his prime years of building a career to focus and face the work of God.
Since taking the decision to serve God he has refused to reduce the tempo in any thing concerning the work of God. He raised a standard based on quality service and built a strong principle of Christian character.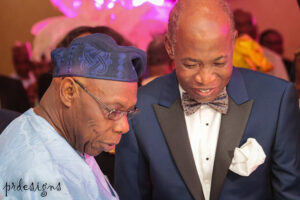 Dr. Badejo, after serving in various capacities and assignments of Foursquare Gospel Church, Nigeria with landmark zeal and enthusiasm, came into limelight and was well known in 1999 when he was elected inaugurated as the new General Overseer of the Foursquare Church Nigeria. He took over the mantle of Foursquare Gospel Church, leadership from General Overseer Emeritus, Rev. Dr. G. Olu Farombi and successfully held the saddle for two consecutive terms with impact, legacy, remarkable achievement and footprint.
During his tenure as General Overseer history unwavering love for God and the zeal for service were made explicit and express through the vision of "Barley Harvest" that gave birth to expedient exposure, expansion and explosion of Foursquare Gospel Church, Nigeria growth and this reflected in how much he reached out to the unsaved and the general populace. 
His tenure as the general overseer of The Foursquare church Nigeria was remarkable, impacting, inspiring and influential, taking the church to a higher level of missionary adventure, evangelical programmes, outreach activities, church expansion, spiritual growth and structural development.
Some of his remarkable achievements include planting of over 2000 Foursquare churches under the vision of "Barley Harvest Church Planting" which he was so passionate about and resulted in strengthening the church's spiritual, human and capital resources. He builds good internal and external relationships, both local and international, including the church's international body, Foursquare Mission International (FMI).
His tenure came to an end in 2009 at the 54th annual national convention where Rev. Felix Meduoye was elected to take over as the new General Overseer.
After he was elected out. he refused to stand out. But further advanced to serve as a pastor in a young Jibowu Foursquare Gospel Church, also founded Wilson Badejo Foundation (WBF) a non-profitable, non-governmental and non-religious foundation, of which he was the chairman.
Through WBF, Rev. Badejo continues the work of an evangelist and as a missionary. Touching, impacting and affecting lives and the general society. He based his building principles and capacity on bringing succour to the hopeless and less privileged of the society which he said was started in the spirit to show appreciation to God for what He has done in his life.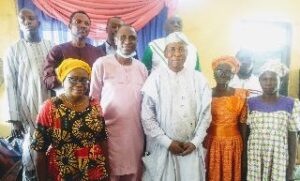 The foundation, since 2007 holds annual lectures to commemorate his birthday, give scholarship awards to indigent students, empower youths to realign back into the nation's economic mainstream, support missionary work and win souls for Christ.
The foundation's annual scholarship scheme has successfully sponsored more than 235 indigent students through tertiary institutions and fully restored a school old and dilapidated structure with modern building. Well furnished classrooms, equipped headmaster's office and staff room. Also, with modern amenities that includes 4 separate toilets, solar powered borehole, large reservoir tank and standby generator.
Rev. Badejo was an extraordinary orator with well spoken and dictated English. An eloquent inspirational speaker, exemplary leader, mentor, father, outstanding preacher, embodiment of Christian character and model to many across the world who derived joy in being a helping hand to the needy. He believes God deserves the best of unwavering quality service.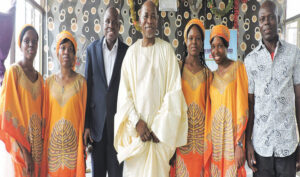 Some attributes and attractions of Rev. Badejo endeared him to people with his altruistic integrity, down to earth talk, prayer life, love for God, enthusiasm for God's work, charismatic smile and personality carriage. He was a nonconformist, detribalised Nigerian and humble teacher of the word without denominational barrier. Coming close to him, give the picture of a personality with passion and drive with perception of purpose and mission.
Rev. Dr. Wilson Adebogun Badejo left behind his friend, partner, confidant and wife of 46 years, a true mother in Israel, Rev. Yinka Badejo, lovely biological children and grandchildren with many other spiritual children scattered around the world.
During his lifetime, apart from many other topical papers he delivered at conferences and teachings, Rev. Badejo, published two books to his credit, "MY ODYSSEY" and "GIVING HOPE TO THE POOR".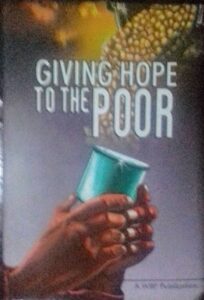 Gracious Akintayo is a Lagos based Christian journalist. The Editor/Publisher, PROVIDENCE News.