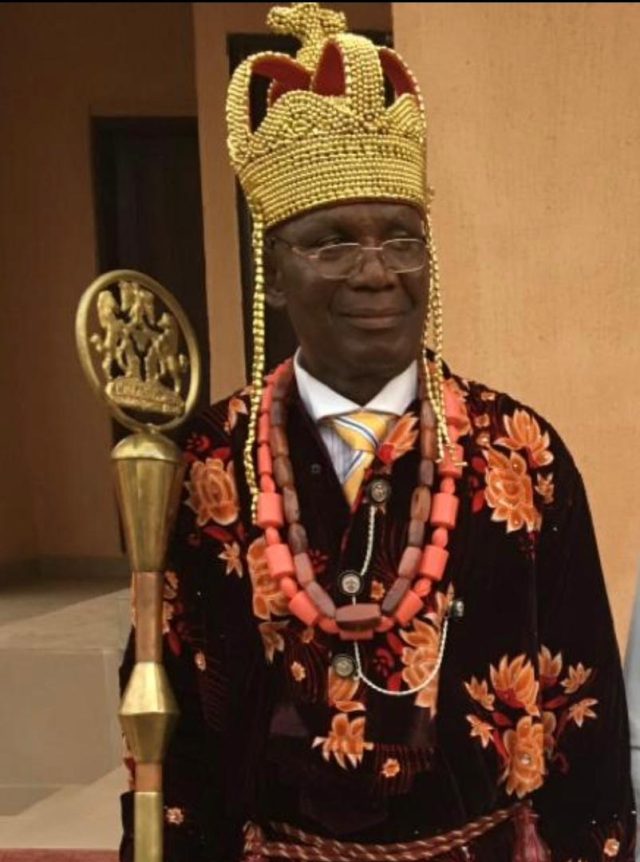 TRIBUTE: Late HRM, Eze (Dr.) Pastor Patrick O. Ogbuagu,
the Eze Aja of Nkporo Ancient Kingdom, Ohafia LGA, Abia State.
The transition to glory of a prominent Nigerian  Christian leader and traditional ruler, HRM, Eze (Dr.) Pastor Patrick O. Ogbuagu, the Eze Aja of Nkporo Ancient Kingdom in Ohafia Local Government Area of Abia State has been announced. 
The late traditional ruler described as a good husband, godly father, great leader, counselor, Bible teacher and prayer warrior was a retired senior staff of Central Bank of Nigeria (CBN) where he worked for worked for many years before he meritoriously retired  and for many years, he was a devoted associate pastor of Glory Christian Ministries (GCM) where he served diligently, committedly and faithfully before answering the call to serve his community as the traditional ruler.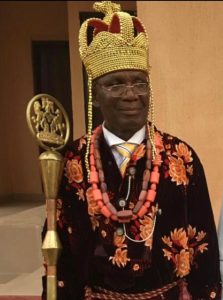 In a statement released by the founding pastor of Glory Christian Ministries, Pastor Iruofagha James announcing the passing away of the monarch, he said, "With a deep sense of grief, and yet with gratitude to God for a devoted life of service to God and humanity, we announce the transition of a dear father, brother and friend, HRM Eze Patrick Ogbuagu."
Until his demise, Eze Patrick Ogbuagu was an ordained Pastor in Glory Christian Ministries as well as the Eze Aja of the Nkporo Ancient Kingdom in Ohafia local government area of Abia State.
Pastor James encouraged Christians and the church to comfort and stand by the family he left behind, especially his beloved wife, Lolo Joy Ogbuagu.
Eze (Dr.) Ogbuagu until his death was a true Nigerian patriot and disciple of the Lord Jesus Christ. Even on the throne as a traditional ruler, he saw himself as a royal priest representing Christ and demonstrated unalloyed passion to serve God and humanity.
Among the heart rendering condolence messages poured on him, Pastor Awa Kalu said, the monarch dropped his earthly garment and stepped triumphantly into eternity. We thank God for his time on earth and are grateful to God for knowing him. 
Elder S. O. S Nwachukwu described the late monarch as a dear father and friend to all. Easy to approach and ready to listen and give godly counsel with prayer support. 
"Pastor Ogbuagu left behind a legacy of humility, passion for the Lord and His Kingdom, and he built bridges across tribal divides, generations and  friendship with all that came across his way. He was a great counselor, mentor and down to earth disciplinarian who corrected with a persuasive smile and wisely spoken words."
"The indelible memory of his inestimable virtues, strength of character, resilience and generosity will be remembered", Nwachukwu stated. 
Ogbuagu was loved by many, his death is therefore a great loss to his immediate family, especially his beloved wife and Ugoeze, Lolo Joy Ogbuagu, the Christian community, his royal community, many who know him and have come across him in life.
He came, saw, impacted, conquered and breast the tape to receive the Divine crown. His memory is being celebrated for an exemplary life of loyalty, dedication and passion for God and service for humanity.
The burial arrangements will be announced by the family and the Traditional Council of Ezes of Abia State.