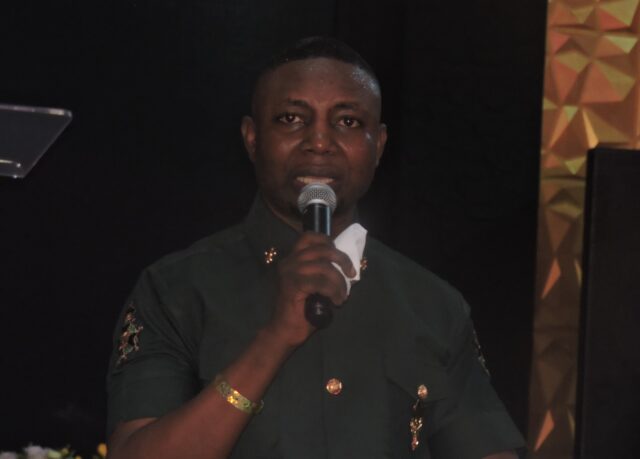 This is Not The Time To Play Church – Rev. Ifeanyi Maduekesi 
The General Overseer of Divine Palace Church, Rev. Ifeanyi Maduekesi has called on Christians, mostly those who religious go to church on Sunday's, to occupy a seat and mark their presence without desires to serve and have encounter with God, this is not the time to play church, if they truly desire to know more of God and have encounter with Him.
Rev. Maduekesi made the call while declaring open the church annual convention and thanksgiving theme, "Jehovah Over Do" at the church Festac town, Lagos national headquarters. He said, "many among those who come to church today are either space occupiers or noise makers and not lovers of God. They are religious, but have no desire to serve or have encounters with God." 
"Why many are still at the level of religion and just church attendance is because they have not settled it in their mind to deeply experience God and have an encounter with Him".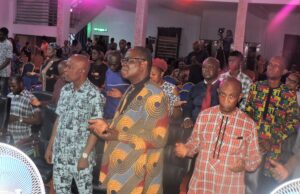 He admonished Christians to see any difficult situation or position they found themselves as a trial and test to their next divine promotion. Adding that, they must develop the habit of having daily affairs and relationships with God to enjoy the benefits of His benevolence and breaking of protocols.
To have an encounter with God and experience a relationship with Him, every Christian must have a grateful heart and thanksgiving spirit towards Him. "Many are forced to thank God, because they take thanksgiving as fulfilling righteousness to please or impress the pastor and that is why they are always complaining, lamenting and unhappy".
Thanksgiving is an expression of gratitude and appreciation to God for all He has done, doing and would do in the life of His creation, that is why, it should be a lifestyle and not coercion.
While speaking as the guest speaker, Rev. Iyke from Abuja urged Christians to maximize every opportunity of the season in their lifetime. "Life is about the seasons and how you respond to the season is how it will respond to you", he said. 
"Always connect your faith and attach importance to every programme organised by your local church, they are not just a programme, they are releases of a season and your response to that season, depends on your next level. Because, no one can choose when the season will come, but one can decide what he wants from the season", he charged.
"To make a difference in our Christian life, we need to adapt to the law and direction governing every season in order to enjoy the benefits of the season", he said.