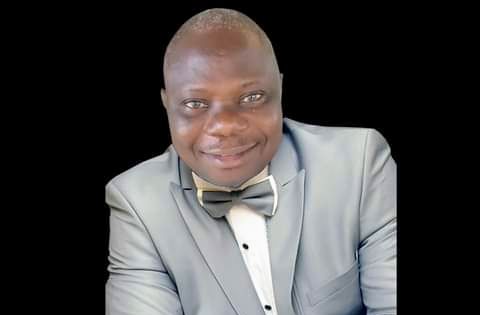 There is difference between been born again, spiritual and religious
– Pastor Jide Durodola
The senior pastor of Kingdom Minded Church, Ikorodu, Pastor Olujide Ajayi Durodola has mentioned that, the calling and the ministry of the Lord Jesus Christ is greater than the calling and ministry of any prophet in the Bible.
Durodola, also the proprietor of Dobar Group of Schools, made this known while speaking at the first ministers and church leaders conference of Kingdom Minded Church 4th year anniversary held at the church permanent site in Maya area of Ikorodu, Lagos.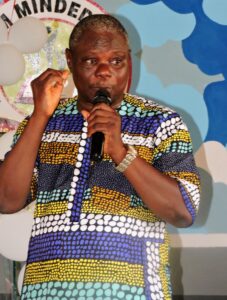 He explained, "Jesus' calling and ministry possesses a deeper and larger covenant relationship with good promises of God than any of the old prophets calling, yet He was the youngest with shortest years of service in the ministry that is now the eternal link and connection to God.
"It is ignorant to think that all about the ministry work is title and fame. Ministry work is selfless service and commitment with sacrifice that supplies the grace to function according to the call of service", he emphasized.
Going down memory lane, Durodola shared fond memories and his conversion experience from Muslim background in 1984 and described his Christian journey till date as memorable and impactful. "I have enjoyed my Christian growth. Though, it was tough going through different stages of mentorship, discipleship and training with dedication at different levels to other ministries and ministers of God in Nigeria, before the lead in 2018 to start Kingdom Minded Church", he said.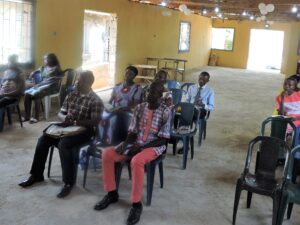 "Prior before then, I was privileged to pastor a ministry for 12 years where, by the grace of God, I planted some branches before I left and after leaving in 2017, Kingdom Minded Church did not start until a year later, after the confirmation, right direction and clear vision of what God wants me to do and how the ministry will operate. Meanwhile, in 2016, I had a revelation to move out of the ministry, but it was a tough decision because I was one of the founding ministers, but when it pleases God to move me for higher assignment, there was nothing I could do. I sought counsel and prayed with cleared confirmation from other witnesses", he added.
Giving an insight to the difference between been born again, spirituality and religiosity, Pastor Durodola said, "from my Christian journey, I have realized that there are a lot of people who are highly religious and claimed, we serve the same God, but everyone knows the God whom they serve. Even among some Christian, who think other Christian go too deep and know too much of the bible, so they persecute their fellow Christian on that ground".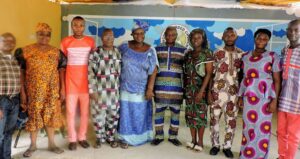 Apart from my parents, family members abandoned me. The person I was living with, also a Christian could not comprehend my being born again, so he drove me out of his house. If not that, I was brought up with a strong spiritual background in Deeper Life, I would have gone back. But, my spiritual background helped and gave me a strong foundation to stand on.
"If you hold on to the truth, there is no way that camouflaging, deceits, fake Christian life or what have you can make you derail", Durodola declared.
Durodola speaking on the future of the ministry said, it's unfortunate we celebrate title, but before God and His judgement, title does not determine your service in the ministry. Because the ministry does not belong to anyone, but unto God. It is a call for an assignment and the purpose of the assignment is to serve the owner of the ministry. That is why the future of the Kingdom Minded Church belongs to the owner who inspired it with provision and gave people to work with the ministry. But, we are waiting for souls who are in need to know God and build relationships with Him. We are building a place where people will transform and can be called the arena of God's investment, where believers will have what it takes to access the kingdom of God.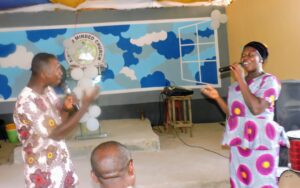 We are not actually looking for the crowd or followers, but people who are ready to be disciplined, mentored and build relationships with God with commitment to serve God. This is what we are looking forward to, to determine our ministerial success. It is not about how many cars parked outside the church or the crowd that attend every Sunday service. But, how many souls are saved, how lives are transformed and impacted for Christ.
Elaborating the place of mentoring and fathering in the ministry, he concluded that the two cannot be overemphasized or ruled out. "If you don't have a father, you can't go farther and if you don't have a source, you can't be resourceful, and will soon die."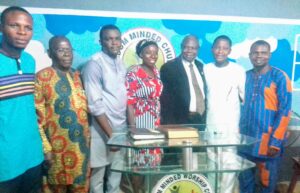 Having a father or mentor in the ministry is important, spiritual and biblical, and does not necessarily mean you should build your life or ministry after their pattern, everyone genuinely calls on God, will definitely receive their own pattern. The two are for guidance, direction, instruction, motivation and advice. Knowing and being close to an older person or senior in the ministry does not make the person your father or mentor. It must be someone who taught you, trained you and served you; who knows you well and your pedigree as a Christian. Also someone you can refer to and he can reference you, caution, correct and counsel you. Someone, you can confide in and can easily run to or call upon at any time.
There are ministers who are man mountain, they are so big, know it all and don't need a father or have a mentor that put them on the right track when they slip or get derailed. But, I strongly believed and convinced, "to make an impact in the ministry as a minister, you must have been impacted, to exploit, you must have been exposed and to succeed, you must have served", Pastor Durodola said.