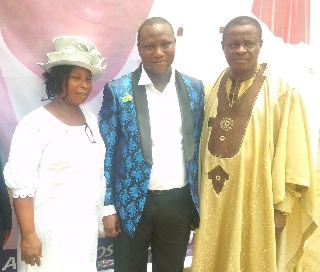 There are more reason than situations to thank God
-Majiyagbe
The Ancient Faith Gospel Church, fulfillment chapel, in Egbeda-Oluwo area of Ibadan, Oyo State recently celebrated Excellent Praise with the theme, "Sing Aloud Unto God Our Strength" at the church auditorium.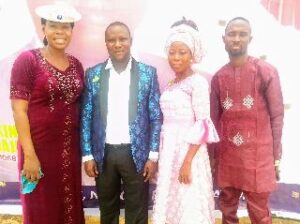 The celebration, according to the General Overseer of the church, Pastor Akin Majiyagbe is coincidentally organised and packaged to celebrate and thank God for His goodness in the life of the church, the choir who celebrate 6 years anniversary and the birthday of the senior pastor.
Majiyagbe whose aged mother was among the congregation said, as Christians, there are more reason than any situation to always give thanks, appreciation and gratitude to God for His faithfulness, kindness and compassion without which, we would have been consumed or gone into the grave with the situations. He said, "I cannot deny, curtailed or pretend about the goodness in my life, family and ministry, the Lord have been so good to me and I want Him to be too good to me". He enjoined members of the congregation to likewise think same way, if not better. Because, the service is purely to praise God and the liberty to express their gratitude to God is there.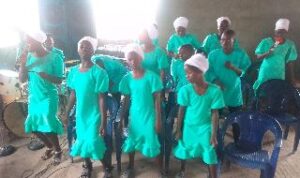 In his short message during the programme, the guest speaker, Evang. E. T Adegoke of Last Minutes Evangelical Church, Ibadan thank God for the life of the church, pastor, choir, leadership and members for believing in the ministry's vision and supporting it.
He admonished ministers of God whose craze and pride in title and personality description has gone beyond control to repent and humble themselves, because, title does not determined level of relationship with God or of anointing, neither is it the licence to enter heaven above others.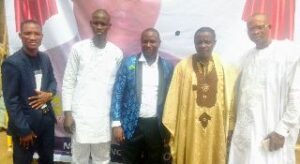 We create problems and burden for ourselves with chasing and craze for titles that does not define our vision or service for God or is the key to heaven.
Jesus never crave for title neither does He gave Himself one nor requested for any or attached one to Himself and if Jesus is our Lord, Saviour, master, model and standard could achieve and accomplish His ministry's purpose without title, but by relationship with God, why can't we forsake the craze for titles and focus on implementing and achieving God's purpose for our ministry?, he asked.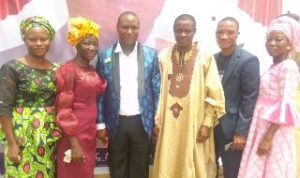 Many well known and upcoming gospel musician, including Sis. Aremu Florence, Mummy EL-Shaddai, Evang. (Mrs.) David, Araoto (the talking drum worshipper) and many others with the host choir, the Ancient Choir participate and minister during the celebration programme.