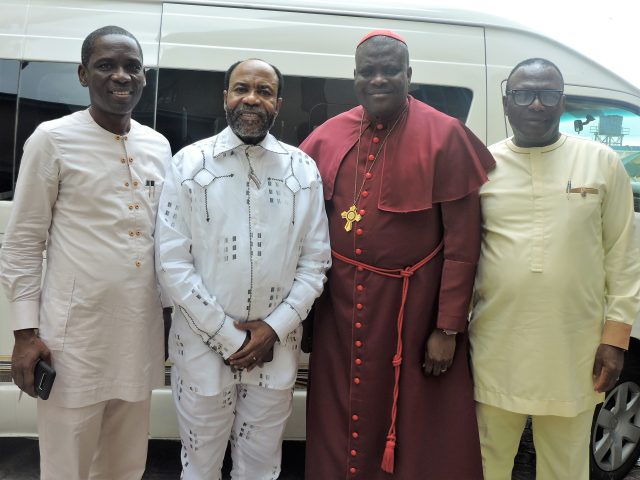 The Word of God Establishes the Unity of Christians
– Bishop Stephen Adegbite 
The chairman of Lagos State Christian Association of Nigeria (CAN), Bishop Stephen Adegbite has remarked that, to win the current battle and crisis of decaying society going on around the world today, the body of Christ must be one, without denominational and doctrinal issues that has characterized our unity. "The last prayer wish of our Lord Jesus Christ was," that they may be one" and this is what we all must work toward achieving as Christians".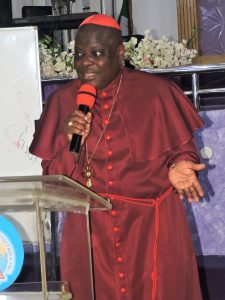 Adegbite made this remark during the just concluded Kingdom Celebration at Vineyard Christian Ministries, Lagos. He said, "The word of God is a complete book of guidance, direction and instruction for us as Christians, that is why we are commanded to read it, study it and meditate daily on it. "Without the word of God, we are not a Christian and you can't be a Christian without the word of God, neither is it possible to practice Christianity with a different book, apart from other translations from the Bible".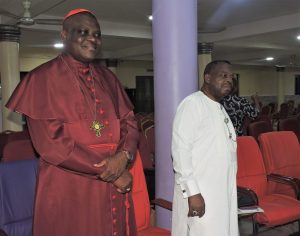 There are many lingering situations in the world that defies every solution and every generation have been trying to proffer solution, but none has been able to provide satisfactory solutions or answers. Meanwhile, the desired lasting solutions to the lingering situations are in the word of God.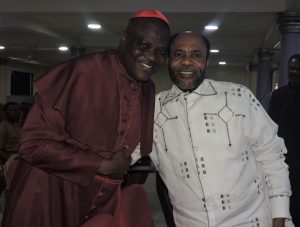 The most important questions we should be asking ourselves as Christians are, "where do I come from? Why am I here? Where am I going? And the answers to these questions can only be found in the word of God with the ultimate of our existence in the word of God without which our Christianity and service is in vain. "With the word of God already established, is a proof that we will be fulfilled as Christians and as children of God, not as Methodist, Anglican, Pentecostal or any other denomination. That is why our unity of the spirit and fellowship in one accord as Christians that believe in the Bible is very important and paramount, not to us alone, but also to the kingdom of God."