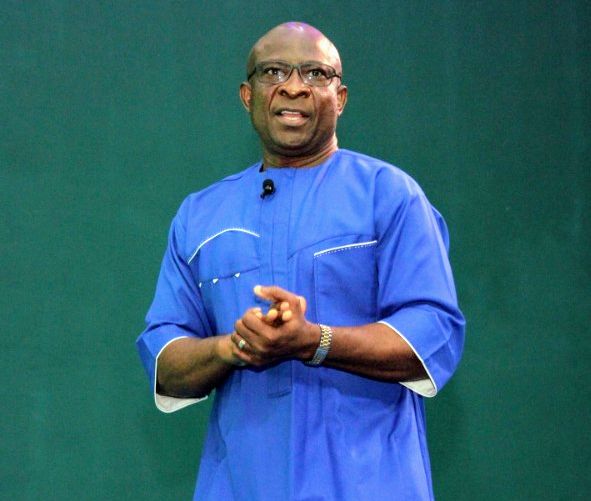 The Church Is Becoming A Laughing Stock -Pastor I. S James
The Senior Pastor of Glory Christian Ministries Int'l., with the headquarters based in Lagos, Pastor Iruofagha James has described the church as a spiritual organisation that has its own set up and standard, even as one body, we can't do without each other.
Speaking at a church workers and leaders conference, Pastor James lamented that, the church has become a laughing stock with ministry and calling degenerating into public nuisance. "There are too many nuisance going on in the name of the church and ministry's calling where all manners of things are happening, including fighting, struggling and contesting for title, position and places".
"God is not interested in some of our public idiomatic displays; sowing seed of discord, acrimony, division, lacks of understanding and respect among Christians and church leaders that continue to be order of the day", he said.
He admonished, "there should be a level of responsibility and orderliness in how things of the kingdom are done and if we don't understand that, the purpose of our calling is for the service of the kingdom and to worship God, we will not bury our personal interest and ego".
James frowned at the present generation of Christians and church leaders, who have lost their focus and concentration of the kingdom to earthly possessions and values.
"Today, people come to church, just because they want to be there, to mark their presence and show they belong and not purposely because, they want to know God, worship and serve Him. They want connection and relationship with people without connection and relationship with God", he stated.
He berated many acclaimed men of God that are prayer less and spiritually weak, who cannot cast out sleeping demons at will, because most of them are already demonic possessed.
Emphasizing that, the church should be a place of spiritual growth and development where the old man has to die for a new life in Christ Jesus, Pastor James said, church leaders and ministers are supposed to be spiritual agents and builders to help people spiritually matured in carrying their affairs and problems and still help others carry theirs.