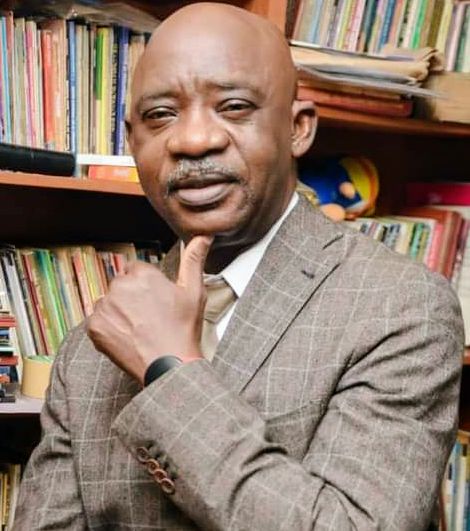 The Church Has Missed it and Needs Repentance -Rev. David Aboderin
Report by: Gracious Akintayo
It is saddened today that the lives of our youths have been hijacked over and control by the spirit of cultism, drug addiction, immorality, sexual perversion, frivolities, gangerism and gross indiscipline. Because, parents, pastors and society leaders, have failed in their first calling and responsibilities, not living to expectation of seeing themselves as the light to shine and express being the representatives of God they should be to these youths.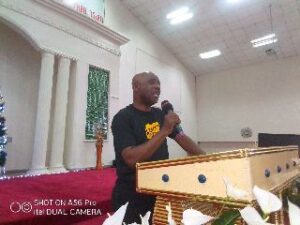 Rev. David Aboderin, the President and Convener of Joint Christian Ministers Crusade (JCMC) made this remarks during the annual Fresh Fire Conference and Ministers/Leader's Retreat with the theme, "Light in Darkness" held at Redeemed Christian Church of God Camp ground, Lagos/Ibadan Expressway.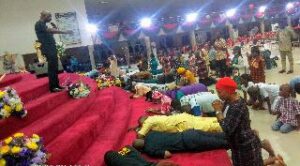 Aboderin said, with the toga of been born again and the pride of been a pastor or a church leader, we are not only expected to make a difference as the light in darkness, we are to lighten up our generation.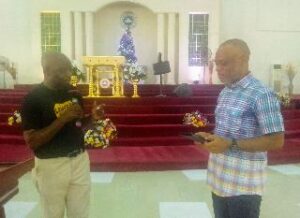 Admonishing church leaders cutting across denominations and many parts of the country, Rev. Aboderin said, "the primary purpose of every calling is to impact and disciples lives and not to damage and ruin lives.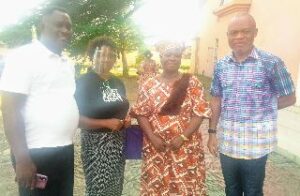 Today, the church is preaching religion and has neglected the place of believe, discipleship and fellowship to human doctrines and church culture which has placed the church in the same system with the world, instead of affecting and impacting the society and generations, the church positioned herself into events and activities without expected impacts; and instead of finding solutions, the church looked the other way, while the needs to deal with societal situations and cultural challenges bedevilling our society is left to escalate and pollute the church", he said.
"Many pastor and minister believed large crowd of followers, wearing good cloth and popularity make the ministry, without understanding that wealth acquisition, crowd pulling and material possession does determine kingdom mindset or ministry".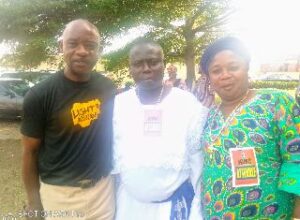 "It is glaring today, the drive for material acquisition and personality ego at the expense of souls and eternity have become the focus of many coming into the ministry, ministers and church leaders in the service of God. Upcoming ministers now see ministry and calling as avenue to make money, acquire materialism and build ego without the heart of service to God and humanity. This is why many go extra mile into diabolical means, involved in occultic practice and enter evil covenant to have power in the quest to be rich and be famous in the name of the ministry or calling".
"Materialism should not be the yardstick to preach the gospel of the Lord Jesus Christ", Aboderin said.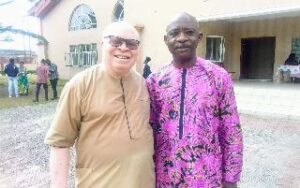 Rev. Aboderin berated the church and church leaders for encouraging and promoting materialism, infrastructure, crowd and ego above the primary calling and purpose of the church to teach the gospel, make disciples and send forth to save lives; to commercial gospel.
The church supposed to impact, affect and make difference as light to shine brighter and brighter, but reverse is the case, darkness has pervaded every area of our society and the light is struggling to lighten the darkness because, it has lost his position and primary purpose to shine.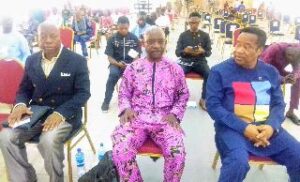 "The time is now for the church and church leaders to be humble and be broken, prioritise herself, lay down their personality ego, titles, position and denominational doctrines to put faith in action as the light for the purpose of her calling, recover our land and generations from the throng of darkness", he advised.
Fact that some pastors are termed as being successful with material acquisition and possessions should not be equate with success in the ministry or spiritual growth. Their success may not originated from God's purpose neither are they passionate about the kingdom of God.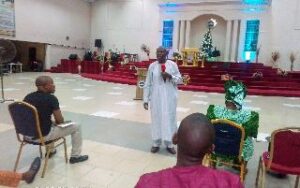 Speaking on the nation, Aboderin emphasized that, the government of Nigeria could not get it right, because, Christians who are the light has not taken their position to lighten up the darkness.
"Were there no Christians there when the constitution was being drafted and Islamic law was included? Were there no Christians when Nigeria currency and Nigeria army logo were super emposed with arabic signature?", he rhetorically asked.
He stated further, "it is unfortunate, many pastor go about with anointing oil without knowledge of the word, while others build on gimmick. Christians, some pastors and church leaders directly involved in many crime perpetuated and committed in higher places of government.
These days, pastors leads robbery operation, involve in rituals and killings; engaged in kidnapping, adultery, aiding and abbetting criminal activities. Because, many came into the ministry without understanding that, the purpose of the ministry and calling is to be a light, lightening the darkness and make a difference", he said.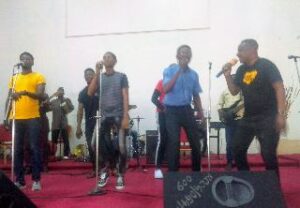 The 4 days Fresh Fire Conference that also had youth rally and seminar has participants from different Churches and Christian organisations across the country, parades esteemed and highly respected ministers of God as facilitators and guest speakers during different session of the retreat. Among the guest speakers and facilitators are, Rev. Emiko Amotsuka, Pastor Femi Emmanuel, Pastor Sola Adeyeye, Rev. Isaac Omolehin, Bishop Dare Owosho, Rev. Akinlolu Raphael, Pastor Lawrence Onochie, Apostle Julius Sajuyigbe, Pastor Biodun Adedigba, Rev. Siyanbola, Rev. (Mrs.) Mary Oluwatunbi, Rev. (Mrs.) Kike Aboderin, Pastor Debo Adeyemi among other, also, Dr. Faith Ajiboye, Adeolu Afolami and Sharon G with other gospel songs ministers who serenade the conference with soul lifting worship and inspiring praise music.