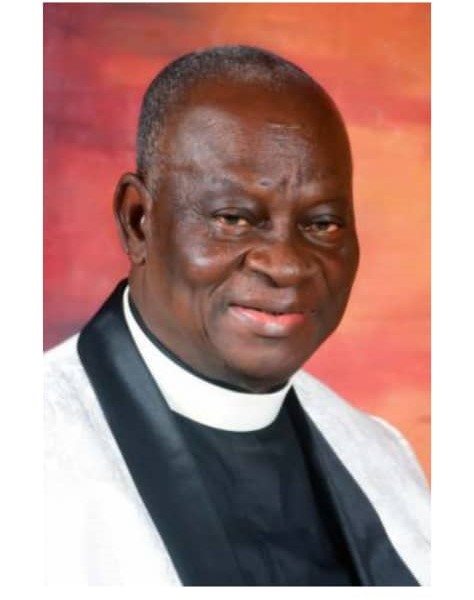 TACN LAWNA TERRITORY LEADERS Announce Changes in Leadership
…Pastor Emmanuel Awojide bows out and Pastor Gabriel Uyeh become the 6th Substantive Chairman
The current Territorial Chairman, The Apostolic Church Nigeria (TACN) LAWNA Territory, Pastor (Dr.) Emmanuel Segun Awojide JP bows out from January 1, 2024 and the leadership of the Territory has announced the appointment of Pastor (Dr.) Senior Gabriel Okpako Uyeh JP as the 6th Territorial Chairman with Pastor David Oluwasegun Ajibade also appointed as the TACN LAWNA 2nd Vice-Chairman.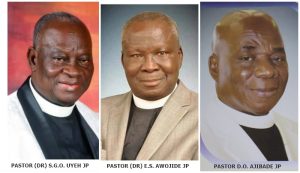 The leadership of the Territory made the announcement after their recent General Executive Council (GEC) meeting. 
According to a circular signed by the Territorial Administrative Secretary Pastor (Dr.) Lawrence Olusesan Oladele, JP to Ministers and Saints of the Church, he stated, ''Our father Pastor Senior Gabriel Okpako Uyeh, JP is now the LAWNA TERRITORIAL CHAIRMAN while our father Pastor David Oluwasegun Ajibade is now the LAWNA TERRITORIAL VICE CHAIRMAN with both appointment take effect from October 24, 2023.''
He further stated, ''The induction service in honour of these newly appointed fathers and leaders of faith comes up on Sunday 3rd December, 2023 at the National Temple auditorium LAWNA International Convention Ground Olorunda-Ketu, Lagos at 9.00 am''.
The circular enjoined all the saints to keep praying for the Church for unprecedented peace, unity, expansion and great grace upon the newly appointed leaders to move the Church Glorious Vision to an enviable height.
The new Territorial Chairman, Pastor (Dr.) Uyeh, until his new appointment, he was the first Territorial Vice-Chairman to retiring Pastor (Dr.) Emmanuel Segun Awojide JP. He is a native of Uzere, Isoko South Local Government area of Delta state.
He started his journey into the Ministry as a Worker on August 1, 1964 under the first National Chairman of TACN, Pastor Samuel G. Adegboyega and was ordained a Pastor in October 1976, later ordained Apostle in March 1990.
LAWNA (Lagos And Western/Northern Areas) Territory is the foremost and leader of other Territories of The Apostolic Church Nigeria.