Sanwo-Olu Aide, Adeleke Urges Christians To Promote Unity in Diversity And Support Government
The special adviser to the Governor of Lagos State, Mr. Babajide Sanwo-Olu on religious matters, Very Revd. Bukola Adeleke has admonished Christians to shun denominational differences and unite to speak with one voice.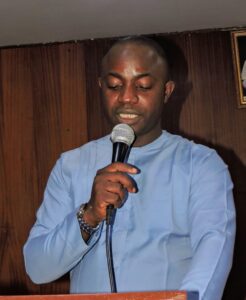 Very Revd. Bukola Adeleke, the special adviser to the Governor of Lagos State, Mr. Babajide Sanwo-Olu on Christian religious matters delivering his paper.
Revd. Adeleke made the call as a guest speaker while presenting a paper on "The Impact Of Christianity In Politics",  at the CAN Week Celebration of Christian Association of Nigeria (CAN) Lagos Island East Chapter. 
Stressing the need for unity, Adeleke said, the country is presently in dire need of unity, he appeals to Christians, the church and church leaders to build a strong foundation of love and oneness that will promote and strengthen the diversity of Nigeria's unity.
He further emphasized the need to find a common ground devoid of any denominational and church doctrinal differences to agree to achieve the desired goals. Stating that, Lagos State is privileged to have Babajide Olusola Sanwo-Olu, a man who is not just a Christian, but one with the fear of God, who thinks, speaks and acts as a child of God at the helm of its affairs as a State Governor. Under his administration, Lagosians are far off better compared to others in terms of social amenities, civil rights and other areas of democratic dividends.
Revd. Adeleke urged Christians to get involved in politics, also party politics on any political party platform of their choice. "It is the right of Christians as citizens of Nigeria to play their civic roles by voting and being voted for. Christians should not only be good at praying, they should be active politically as solution provider".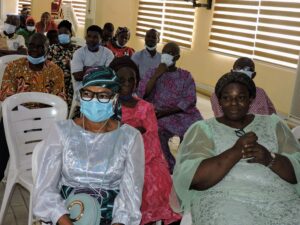 "Christians should seek and take up political appointments, participate in political parties activities to entrenched truth, loyalty, love and righteousness", he added.
He advised that, Christians should be conscious of government, participate in governance and never stop praying for Nigerian leaders at the helm of affairs and constituted authority, irrespective of their offices, position and performance.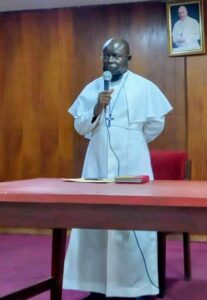 In his conclusion, the Special Adviser charged that, as Christians, part of our calling and responsibility is to impact the society and remodel the system, including the politics of Nigeria and this will go a long way to fulfill God's mandate for Nigeria and Nigerians home and abroad.
In his contribution, the Honourable Speaker of the House, Lagos Island East LCDA, Rt. Hon. Olakunle Williams said, until christians and the church fully understand and decide to take up their roles, get involved as part of the system and contribute their quota, the desired change in the system will remain a mirage and subject of debates.
Bemoaning the appellation of godfatherism, the honourable speaker said, "if you have a Father God, you don't need a godfather". Quoting from the scripture and using Joseph, Daniel and the three Hebrew children stories in the Bible as good examples of having a Father God, adding that God promotes, elevates and positions people into places of power and authority as He pleases. 
Earlier, while welcoming the guest and participants, the Chairman, CAN Lagos Island East, Very. Revd Jonathan Osin has said the lecture was aimed to encourage Christians participation in politics and playing their civic roles as a citizen for the stability, progress and development of the nation.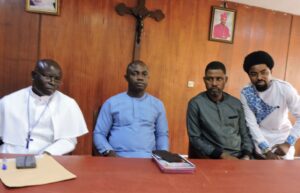 The Chairman pleaded with Christians to foster unity and work together to make Nigeria great. He appeals to Christians in politics and political positions to prove themselves as light to the world and representatives of God to make life better for the people.