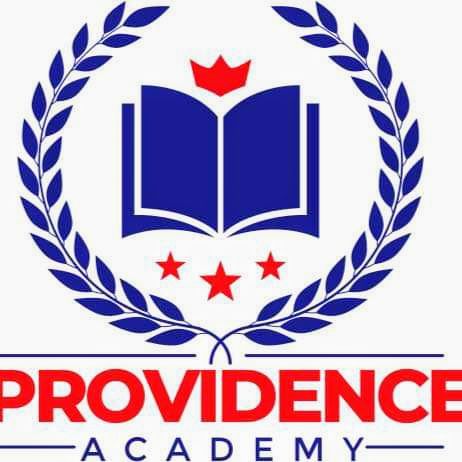 PROVIDENCE ACADEMY: The Brochure And All You Need To Know
PROVIDENCE ACADEMY
Who Are We?
Providence Academy is Christian vocational  institute, situated in the ancient city of Imala Abeokuta Area, Ogun State.
The institute was established in October 2019, with programs accredited by STAR university, Oklahoma, United State.
The institute serves an educational and human capacity development arm of the Christian Development Foundation.
The Institute provides a full range of academic and spiritual excellence that will enable participants to be self-governed and self-sustained, and being a disciple of Christ as well.
The Institute was founded by Dr. James Rose, a Christian American, who felt the call of God to come and assist Africa in eradicating poverty and corruption, through the vision of raising and breeding leaders for the church and society. It was out of this vision that this institute was birthed.
Our main campus is along Obada/Imeko expressway, Imala Town, in Ogun State.
Here are the contacts of the key officers of the institution
Director: drericaghalo@cdfafrica.org
Program Coordinator bromikeanis@outlook.com
Official mail proacademy4edu@gmail.com
OUR VISION:
Transforming the African youth in building a godly and sustainable lifestyle.
OUR MISSION:
To provide training and support for holistic development of Africans that will enable them to stand firm for a life-time through our different programs and field trip experiences.
OUR TARGETS:
Secondary school graduates
Degree holders with keen interest in Agric-business
Farmers and Agribusiness men/women
Young Aspiring Agribusiness men/women
OUR FACILITIES:
Conducive and secured learning environment
Second-home hostel facility for students' comfort
Computers for students use
Large expanse of land for farming
National and international qualified and expert instructors
Constant supply of electricity and good water.
Local and international seeds, and breeds of animals
AREAS OF TRAINING:
Certificate in Farm Management (11-months) (Courses accredited by STAR university)
Certificate in Digital Media (9 months) (with STAR University)
Professional Certificate in Farm Administration and Management (Available last quarter of 2021 only weekend classes)
OUR PROGRAMS' DESCRIPTION:
Certificate in Farm Management:
This is a vocational training program that is intended for young high school graduates (and others that are very much interested in Agric-business). It is a 25% theory and 75% practical program, which enables students to do exactly what's taught. This program aims in producing young agripreneurs and leaders who are:
Competent in overseeing and providing leadership for daily farm activities.
Resourceful when it comes to Farming in God's way for Africa.
Practically and theoretically expert in various Agric fields (either livestock or crop farming)
Competent in critical analysis of Agric-products and food processing.
Understand the agricultural value chain and how the use of digital platforms and marketing increases the opportunities available for agribusiness in Africa.
Farm managers with Christian moral and leadership characters' exhibition
The program has six accredited courses with STAR university, and extra-curricular courses that are accredited by the state ministry of education and vocational board. 
Courses (accredited by STAR university): 
Introduction to Farming (Farming in God's way)
Introduction to Crop Science and analysis
Intro. to Livestock Farming and Animal nutrition
Christianity and Spiritual Formation
Sustainable Land Management
Intro. to Agric-business and management
Intro. to Farm Administration and leadership
Other Extra-curricular exposure:
Internship in different Agric-business firm
Apiculture (Bee-keeping and processing)
Soil sampling and analysis
Mechanized Farming (use of farm machines)
Vocational skills in different animal of choice
Vocational skills in different crops of choice
Computer proficiency training
Certificate in Farm Admin. and Mgt: (Available last quarter of 2021 only-begotten weekend classes)
This is a professional course for already farm owners and agribusiness consultants or experts that wish to add to their knowledge and experiences in agribusiness and farm administration. This program is expected to produce professionals who are:
Identified with competency and professionalism in administering and managing different farms (either medium or big)
Trained to know and understand the topography and soil texture of various farm land
Experts in accessing funds and generation of revenue in agriculture
SPONSOR A YOUTH ……towards fulfilling destiny 
In Collaboration with STAR UNIVERSITY. PROVIDENCE ACADEMY invites you to take advantage of our WORK, LEARN and EARN 
Residential SKILLS ACQUISITION PROGRAM 
Courses: FARM MANAGEMENT COURSE (11 Months) 
DIGITAL MEDIA (9 Months)
All courses are a combination of PRACTICALS, INTERNSHIP and DIGITAL/LOCAL INSTRUCTIONS
OBJECTIVES: To create ready –to-go entrepreneurs and  free-lancers/coaches/extension workers with EARNING skills
COURSE FEES STRUCTURES: All fees are paid via a combination of cash, and sweat equity by students. However, full sponsorship fees (covering tuition, accommodation and feeding two meals per day)
Below is the cost break-down for each program;
11 month – N160k (Tuition) 40k (Accommodation); 350k (Feeding)
9 months – 350k 
Certificate Issued:  Accredited by STAR UNIVERSITY, USA. 
Resumption 2021 Session: May 27, 2021 
Admission Process: Now open
Sponsorship  Request _______________________________________________
___________________________________________________________________________
OUR COST:
Tuition Feeding Housing Dev Levy
Cert in Farm Mgt 
(11 months)     N150,000    N 350,000    N40,000     N10,000
Professional cert. in farm Admin. & Mgt 
(1 month)     N200,000    N/A        N30,000    N10,000
Cert in Digital Media 
(Online Program)    N350,000     
(9 months)