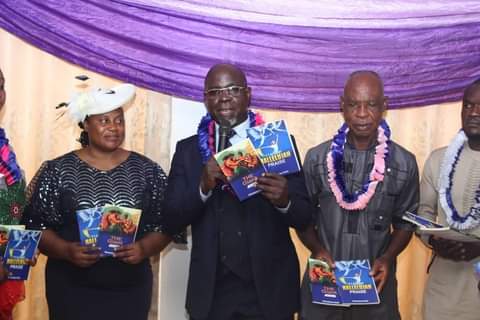 Prophetess Funmi Eniola Launches Two Books -"The Giant in You" and "It's All About HALLELLUYAH Praise"
It was a celebration of God's grace and glory for Prophetess Olufunmilayo Eniola when she celebrate her 23 years in the ministry with public presentation and launching of her two books, "The Giant in You" and "It's All About HALLELLUYAH Praise" recently in Lagos.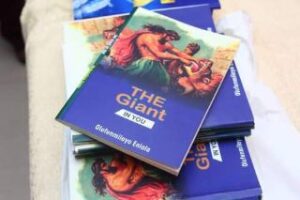 Tracing her journey into the ministry, Prophetess Eniola, who is the pastor in charge of Praise and Power Int'l. Ministries, Lagos said, God ordained and ordered her life and had been there for her. While commending and thanking her mentor and father in faith, Pastor Daniel Olukoya, the General Overseer of Mountain of Fire Miracle (MFM) Ministry, for the role God uses him to play in her christian life and journey into the ministry. She said, "I thank Pastor Olukoya and his wife, Pastor Shade for their spiritual upbringing and impact in my life and ministry".
"I had look forward to this day and thank God it become reality with God manifesting Himself. The journey has not been smooth, full of challenges, but God called have been there and making provisions where necessary, so He made the yoke easy for me".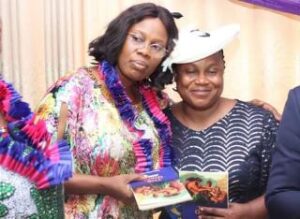 Speaking on the books, she said, "It's All About HALLELLUYAH Praise" teaches and talk about the spirituality of always praising God all the time with the benefits of blessing in praising God. And the "The Giant in You" will exposed people to know there are natural things God has deposited in everyone that needs to be discovered and activated through supernatural power of faith.
She admonished Nigerians to focus more on God and pray more for our leaders, though, things are not working the way we expected. But, there is an invisible hand that can make invisible things to happen. We only need to change our ways of life and attitude to live a life full of love.