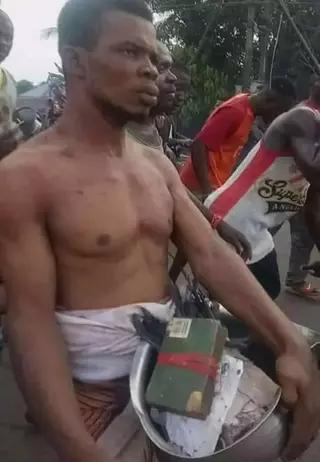 Prophet Caught Performing Rituals With Human Parts in Anambra By Gracious Akintayo
An Umunze community, Anambra State known prophet, Pastor Bishop Elijah Chukwuebuka (a.k.a Onye Amuma Anyi) was recently caught performing rituals with the human parts.
The renowned young prophet known for his mysterious powers to tell without being told of people's phone numbers, name and that of their family members was discovered and caught in the act at Amaikpa junction of the community where he was performing rituals with calabash containing human and animal parts by youths of the community.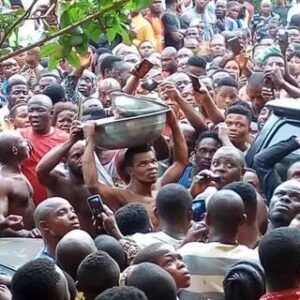 He was accosted and publicly exposed in the community before being led to the palace of the traditional ruler for necessary action and prosecution.