PFN Ibeju/Lekki Province Celebrates 4 Years Anniversary with Ministers Conference 
The Ibeju/Lekki Province of Pentecostal Fellowship of Nigeria (PFN), Lagos State chapter celebrate their 4 years anniversary with a 3 days Ministers and Church workers conference with the theme, "Manifest".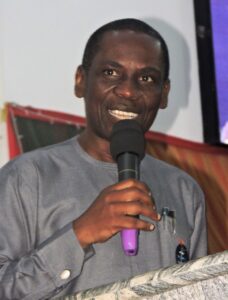 The conference was declared open by Bishop Abraham Olaleye who admonished and encouraged participants to ensure they always renew and reconcile themselves with God.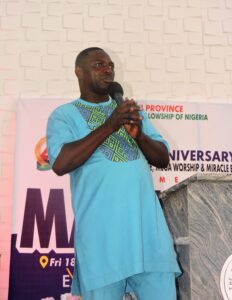 In his message, Rev. Dr. Sam Tukura declared that, for anyone to manifest God's glory they must first be in Christ, because, "A man without Christ is a counterfeit.'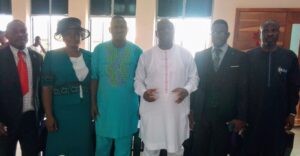 He berated and described many Christians who are moving from church to church and not from church to Christ. Also ministers moving from programme to programmes and not from programme to His presence, as religious charlatans who cannot manifest God.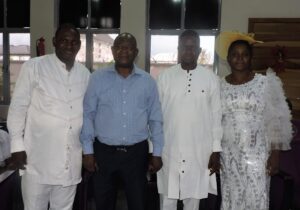 Quoting several scriptures to buttress his points, Dr. Tukura said, "We are children of God, not by our religious activities and programme attendance, but by the grace and power of the Holy Spirit.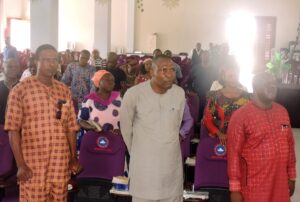 Admonishing the participants who are mainly church pastors, leaders and workers from different churches within and outside the province, Tukura declared, "there will be nothing to manifest, if you are not born of the Spirit, you cannot transfer anything to the people and if you have no inheritance with God, you have nothing to share with people. But stories and history.
He further advised that ministers of God should never be in a hurry to get to the top. In many ways, the Holy Spirit has been put aside in the church service and in the ministry's work. "When a man begins to look for grace before man, when will he begin to look for the grace of God".
He lamented some pastor and church leaders who know the Holy Spirit, but have put aside to scheme things and put Him aside and are using sensual strategies, methods and systems to do their ministries. Unfortunately, "man goes to unnecessary labour to what cannot help him. The sensual strategies frustrate, while the Holy Spirit is made redundant", Tukura said.
In his submission, the Secretary, PFN South West zone, Rev. Toyin Kehinde said, without the supernatural, there can be no overflow from His presence to manifest. "Supernatural is Divine, you don't design and create it. When it steps into a situation, what will take 10 years to do, will take 3 hours to complete. Because, when the spirit of God comes upon you, you don't move in the natural, but in the supernatural", he declared.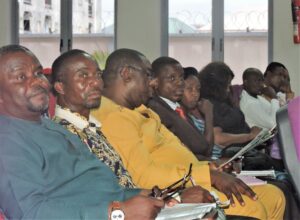 In his welcome address, the chairman, Ibeju/Lekki Province, Dr. Andrew Oladepo while thanking God for the province's growth and development, said, "the last four years have been a fulfilling year to the province and despite every situation, including COVID -19. Beginning with the increase of the chapters from six to eleven, we have reasons to celebrate God's faithfulness.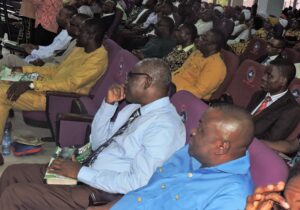 He further said, the success of crusades in the chapters and the province mega crusade at Awoyaya won and brought hundreds of souls into the kingdom of God.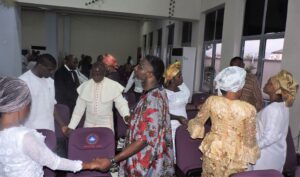 Dr. Oladepo acknowledged and appreciated ministries, ministry leaders and the planning committee for their overwhelming support, cooperation and understanding to make the province a viable platform of fellowship and unity of the spirit.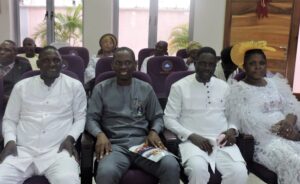 Other speaker during the conference include, the Lagos State PFN Gen. Secretary, Apostle Akin Akindejoye, Apostle Ben Omoregie, Apostle Divine  Olise, Bishop Sunday Iboyi, Dr. Joshua Osei, Pastor Enyichukwu Israel, Pastor Paul Olajide, Dr. Uduakobong George and Rev. Olumuyiwa Okuseinde.
Other feature at the anniversary conference was extravagant praise and thanksgiving led by renowned gospel music minister, Rev. Joel Emmanson with the Province music director, Pastor Japer Perebomini and Pastor (Mrs.) Bola, Pastor Sunday Adeyemi, Pastor Emma and Tomiwa Dahunsi, while the Province Choir dazzles participants with a series of songs ministration and they perform creditably to admiration of all during the programme.