P.I.T.T.O.T. – Procrastination Is The Thief Of Time By Gracious Akintayo
These letters stood for a slogan I am going to apply into my own life, and suggest it to those reading to do the same and apply it as well.
It is largely part of what can help us become a success in anything we plan and desire to embark on in 2023, and I believe it is a principle that is spiritually applicable to us as well.
When opportunity comes our way, we should assess the situation swiftly, and then land on a decision to act on it without wasting time.
The paralysis of indecision is a waste of time and mental energy, and it does nothing to advance any development or personal goals in life.
Rather than allowing ourselves to be overwhelmed by undone tasks or choices, we should plunge into action, make a decision and go forward to progress!
This is not to say we are reckless or needlessly gambling with our decision or risk in life. If we think and act this way, the odds would catch up with us, and we would lose everything.
There are probably times when this swift decision-making process may not result in the best decision, but more of them may become positive than expected.
And what must be most important to us is that we should always be ready for action, ready to move forward, ready to develop and grow.
As we journey, walk and work out our lives through 2023, we should understand that there is an important spiritual principle we are to consider in this application.
How often do we find ourselves procrastinating with our spiritual life growth and development?
Twice in the Bible, Apostle Paul uses the phrase "redeeming the time" (Ephesians 5:16 and Colossians 4:5). Meaning, to buy or gain time.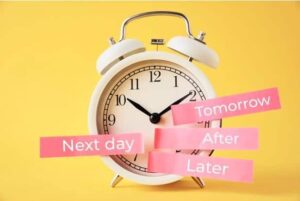 It signifies that time is a precious and valuable commodity, and we need to use it wisely, carefully and diligently, because we do not have an endless supply of it.
The sand in the hourglass of life will one day run out.
Job knew God appointed the number of days we will have (Job 14:5), and Moses asked God to help him number his own days, or be mindful of his limited lifespan, so that he could use his time for the greatest spiritual gain (Psalm 90:12). And, proverbs teach, "a little sleep, a little slumber, a little folding of hands to rest and poverty will come on you. (Proverbs 23:24, 6:10)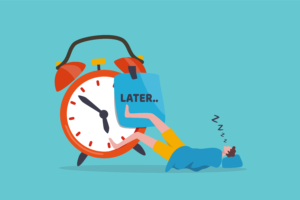 I don't know how many times people have mentioned and complained they needed more time to spend in the presence of God and do better in prayer, Bible study and meditating on the word of God. But, oftentimes, out of sentiment, we only lament, complain and mention insufficient time for our business, jobs and other activities without recourse to God's presence.
Since we feel this way most of the time, it begs the question why we don't make an effort for changes or could it be that we are intimidated and scared by the demand of making the changes?
Does it mean, we are so consumed by some difficult or complicated situation in life that all our time is taking over and we cannot do other things? Or are we just procrastinating?
This is the time to consider our spiritual development and make sure we move forward, growing, learning and relearning to overcome.
To the younger generations, "Remember now your Creator in the days of your youth" (Ecclesiastes 12:1).
It teaches us not to procrastinate, because in the last half of the verse, it  shows that with age, some things will become more difficult. Therefore, make haste while the sun shines.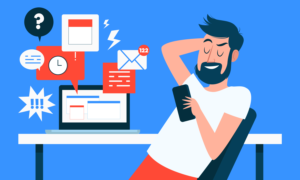 Let everyone understand, "And do this, knowing the time, that now it is high time to awake out of sleep; for now our salvation is nearer than when we first believed. The night is far spent, the day is at hand. Therefore let us cast off the works of darkness, and let us put on the armour of light" (Romans 13:11-12).
It is very easy for us to put off doing whatever we need to do for our spiritual growth and life development. Though, there is always tomorrow – another time and another opportunity. But, P.I.T.T.O.T. – Procrastination Is The Thief Of Time.
One day procrastination will catch up with us, because the day will come when we don't have another tomorrow.
What are those things we allow and give the chance to steal away time  from those things that are most important?
Now is the time to be firm and decisive on whatever things, activities, friendship, association and relationship that will take away our time or distract our attention from other things that are important and relevant to focus on.
Have a greater year of 2023.