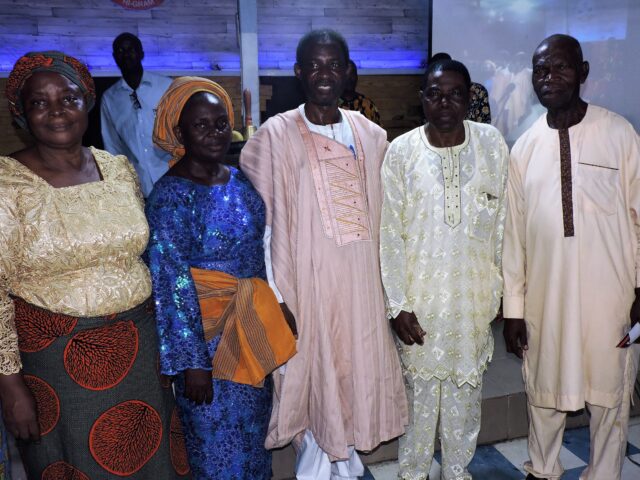 No Prayer Destroys The Devil
-Apostl. James Olukayode
The president of James Olukayode Evangelistic Mission (JOEM) and General Overseer of Higherground Apostolic Ministry, Lagos, Apostle James Olukayode has said, "There are many who are born again and saved as Christians. But, they are still living in bondage and they are not free from the captivity of sin, sickness, lack, want, poverty, curses, immorality, failure and frustration.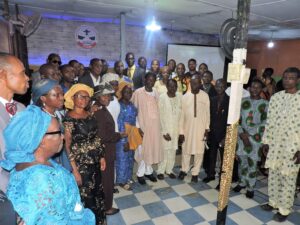 Apost. Olukayode made this known during the Indoor Crusade, themed; "Total Freedom", organised by Higherground Apostolic Ministry in Shomolu area of Lagos.
Many are bound in sorrow and need their freedom from bondage, because they prefer to follow the word of men than the word of God.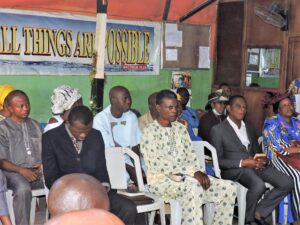 "No amount of prayers can destroy or bind the devil, but everyone needs permanent spiritual, righteousness, financial, breakthrough, deliverance, healing, success, freedom indeed to live and be fulfilled", Evang. Olukayode said.
The guest speaker, Engr. (Pastor) Segun Akala in his message, "Going to a Higher Height", gave some requirements to attain higher height. "To attain a higher height in life, there is a price to pay and to achieve any success and breakthrough in life, it not just only prayer, it requires sacrifice to pay some price for the prize".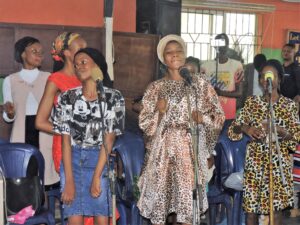 "Everyone desires greater heights in life, but not everyone will get there. Because, not everyone will be ready to pay the price and the price is not pleasure", he added.
Highlighting discipline, experience, knowledge, diligence and grace as requirements to attain higher height, Engr. Akala said, "there is nothing like organised success or shortcut to higher height, you have to climb the staircase according to the steps. To be a person of higher height, you have to be a visionary".
God is a God of principle and standard, which He will not compromise for anyone or thing. If you key into that principle and standard, you will make progress.
"Though, you are created to move forward and make progress. But, it is not God that will move you forward, you are to choose to make progress and success or be a failure and retrogress", he charged.
Some men and women of God from different ministries honoured the church invitation and attended the anniversary thanksgiving.