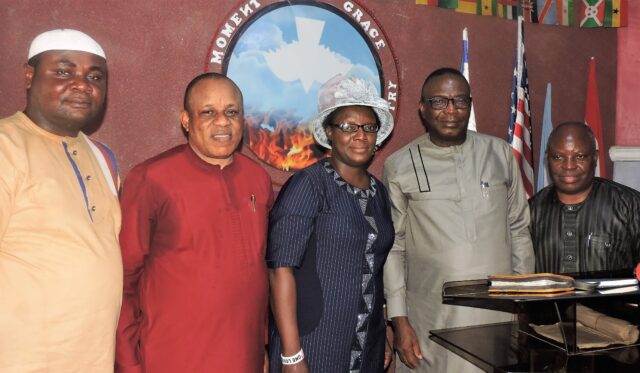 Nigeria Has Lost Her Original Identity,
…bleeds and confuse
– Commander Olabode
The President of Jehu Generation Pastors' Prayer Network (JGPPN) and convener, Intercessors/Minister's Prayer Warfare Conference, Commander Peter Olabode has declared that, above every other thing, Nigeria needs God's mercy and forgiveness at this time of our nation.
Olabode speaking during the 8th annual Intercessors/Minister's Prayer Warfare Conference held at Ikorodu area of Lagos decreed the high rate of wickedness, bloodshed and killings been daily perpetuated in Nigeria, said, Nigeria is bleeding from shedding of many innocent soul blood and this has put the nation at cross road, confusion state and lost of identity.
"God is so much interested in the affairs of Nigeria as a good country, blessed to be great  among other nations of the world. But the citizens, the rulers, the leadership and religious clerics are the problem of her greatness with the spate of shedding many innocent soul's blood has denied the country from taking her rightful position among nations of the world.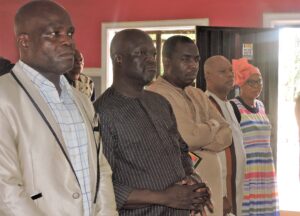 Commander Olabode called on Nigerian church and church leaders to stand, keep standing, continue standing firmly and faithfully on the Lord Jesus Christ, the owner of the church for the restoration and recovery of Nigeria.
"One of the major problems in Nigeria is loss of identity. As a result of many factors, Nigeria has lost her original identity and the national crisis has become our albatross of fake lifestyles. While the church has lost the kingdom identity and godly direction, the nation has lost her value system and moral development", he lamented.
Olabode called for total and absolute reengineering of citizens, the leaders, religious clerics and the entire system.
"Whatever it will cost us to recover and restore our original national identity as a nation, must be put in place to save the future generation from calamity", he said.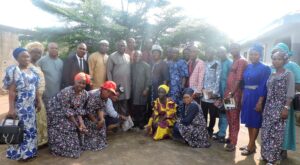 Other speakers during the three days intercessory prayers conference include, Apostle Patrick Utulu, Bishop Theophilus Ajose, Apostle Wisdom Fehintola and Evang. Ruth Jebose.
The conference also feature free medical examination and consultancy for participants.