NGVAFRICA GOSPEL MUSIC REALITY TV SHOW Set to Takeover the Continent, …gets Benneth Ogbeiwi, Segun Obe, Sammie Okposo, Onos Ariyo and other gospel musician support
New Generation Voice Africa (NGVAFRICA) Gospel Music Reality TV Show is set to change the face of reality TV show in 2021 with it's debut gospel music TV Reality Show aiming at identifying and supporting new generation talent and voice.
The gospel music TV Reality Show Creative Team led by Humphrey Israel with Kola Williams OJ as Project Manager/Creative Director, Mary J Billions as Road Manager/PR; Innocent Ejigue, Logisitcs Manager and Eixir Peace as Content Supervisor/Fitness instructor, is envisioned to spread the gospel of the Lord Jesus Christ and values of Christianity through music.The reality show is designed to have personal encounter that will prepare, equip and exposed contestants to opportunity of reality training and development that will contribute and enhance the gospel music ministry.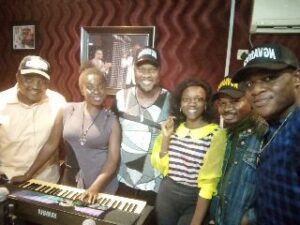 Giving his support to the reality show, one of the best known gospel music minister, Segun Obe said, "I have been longing and really looking forward to NGVAFRICA Gospel Music Reality TV Show" because I was blowned away on hearing about it.
"The contestants will really gain a lot, They wont just be learning the voice training alone from my teachings but it will definitely be a time of personal encounter that will contribute to their self development".
"I am happy this is going to happen in my generation and I am going to be part it. Not at a time when I am old and not fit to partake of it", he said.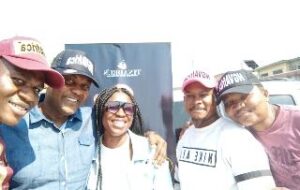 Also adding his voice, Benneth Ogbeiwi, a renowned Music Director, seasoned musician, vocal expert, entertainment figure and Dean of Project Fame Academy fondly called, "Uncle Ben" said, NGVAfrica is going to be amazing because its all about spreading the gospel. The beautiful thing about it is, we are going to have everything absolutely lyrical and spiritual. If you are involved in it or you are in the ministry, its another dream for you to be able to shoot out".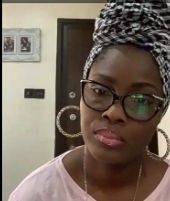 Describing the reality show that will be premiere in January 2021, Onos Ariyo said, "this is really a big project different from other reality shows I have been involved". Giving kudos to the creative team for coming up with a great concept of discovering new generation of talents for the purpose of spreading and propagating the gospel through music. "Indeed, this is a wake up call for all christians and gospel music ministers, including myself to support and love the idea as a fresh start for the year", she added.

The ace gospel music minister, Sammie Okposo giving his total support and encouragement, he said, I have not seen any gospel music reality TV show that has the standard churned out by other genre. He made it clear that, he is giving the creative team his full support to make the project an excellent and successful one. He dwelt extensively on the live performances and evictions, while advising on the production quality to be professionally handled with a taste of class.