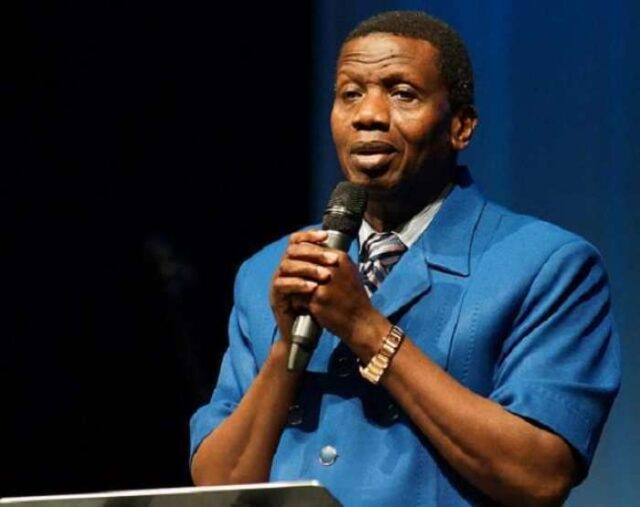 Masturbation is A Sin
–
Pastor Adeboye
The General Overseer of the Redeemed Christian Church of God, Pastor E.A. Adeboye has spoken on the danger of masturbation and how to be delivered from it.
Speaking during a church programme,  the respected man of God expressed his surprise when he once heard a preacher saying, masturbation is not a sin because it is not committed in the body but outside the body. This is a shocking and clear deviation from the truth of the word of God", he lamented.
"Though, the word masturbation is not written in the Bible but it clearly states that lust is a sin", Adeboye said.
"Masturbation violates God's standard of sexuality and promotes iniquity. Sin is sin, no matter how the world paints it", he added.
Let no one deceive you and destroy your life, masturbation is rooted in the lust of the flesh which can come through impure thoughts from obscene pictures, movies, social media, and pornography that thrives in secrecy and is very addictive.
Quoting from the book of Mark 4:22, "For there is nothing hidden, which shall not be manifested; neither was anything kept secret, but that it should come abroad." Pastor Adeboye further said, the sin of masturbation subtly kills its victim through guilt and shame which makes him/her distance himself/herself from God.
While advising that, if you masturbate, it is important that you know that you can overcome it. You would need to start by opening up to a spiritual leader for counseling.
Also, you have to delete every outlet of temptation such as pornographic sites, X-rated movies, and pictures from your gadgets and memories. "Renew your mind daily with the word of God and your victory will come gradually but surely," he assured.