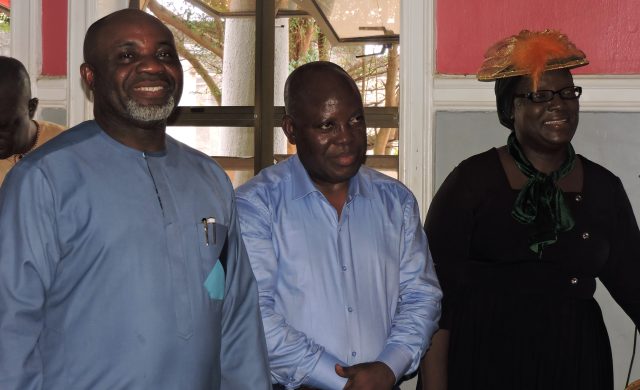 Many Men of God Have Disappointed God
– Commdr. Peter Olabode
The convener and President of Jehu Generation Pastors' Prayer Network, Commander Peter Olabode has described the present global situation critical, at which Africa is at the receiving end.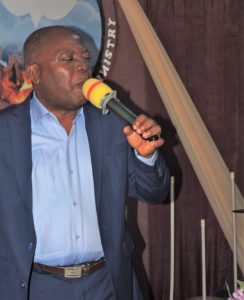 Comm. Olabode stated this during the 9th annual Ministers/Intercessors Warfare Conference, theme, "Taking it By Force " held at Igbogbo in Ikorodu area of Lagos. He said, the people that brought Christian faith to Africa, they have turned from serving God, they have backslidden, turned away from God and begin to serve demons and incorporate demons into their lifestyles and this understanding inspires the call to take the kingdom of God by force as the Bible admonished. They are different types of violence forcefully spreading across the world and the perpetrators assiduously planning to achieve their aim to spread every manners of violence across the world. "As spiritual observers and watchers, as the Bible commanded, we are taking it back to God by force."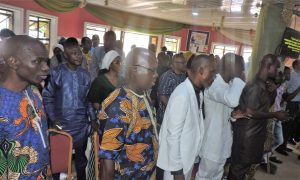 "They are forcefully exalting demons and this is the best time for us as people of God, especially as spiritual watchers, to rise up and forcefully take the kingdom back to God. It is time to take the kingdom back to god. The situation we found ourselves in Africa is simply bad and a lot of these things are seriously affecting the general society, the body of Christ, marriages, homes and businesses, also hampering development and growth with moral values eroded", he bemoaned.
Berating some acclaimed ministers of God that spread falsehood and error of the gospel, Olabode said, "unfortunately, many men of God in this part of the world have disappointed God by raising the banner of wrong altar, teaching and speaking error to mislead people. "But for some of us, God mandated and instructed us to stand in the gap to keep knocking, keep pursuing and doing what He asks us to do to achieve His purpose. That is why, we are ensuring there's a turnaround in Africa, and we want to take the world back to Genesis 1: 28 where it all began. God did not include problems, division and the entire violence situation we are experiencing today, everywhere and every day", he lamented.
"We, the Africans are the one God has destined to be the ark of the world, the pulse of the world and the solution to the world. But due to bad governance, bad leadership and bad characters with corruption embedded into our system, we could not achieve and develop more as expected with all the abundance of natural resources and other endowment of God upon us", Olabode stated.
The only solution to the entire situation facing Africa today is to go back to God. Let Africa, Nigeria and everyone go back to God. The church should go back to God, Church leaders, political leaders, nation's leaders and everyone should go back to God. When we publicly proclaim and serve God truthfully, there will be total turnaround in our land, nation, society, environment and families, and in every of our situation.
Appealing to ministers of the gospel and church leaders, Commander Peter Olabode, who is also pastor, Moment of Grace and Fire Ministry, Ikorodu, he called them to focus on God and be sure they heard clearly with proof. "Understand that, God never speaks without His word and He will not send you on an errand without His word and the purpose. Ministers should minister genuinely, responsibly and truthful that the name of the Lord can be glorified in their ministry", he said. 
Among speakers and guest ministers at the conference are Apostle Ehinmisan Segun, Bishop Femi Shoneye,Prophet Akinloye Ojo and Apostle Patrick Utulu with others.