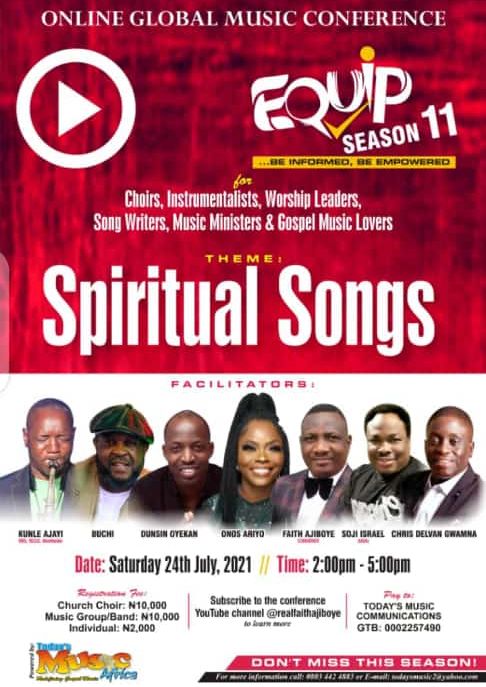 Majority of Nigerian Gospel Artistes Are Motivational Singers and Emotional Artistes
-Faith Ajiboye
Nigeria's foremost psalmist, songwriter, hymnist, gospel music minister and award winning publisher, who had transverse the country for more than thirty years as a respected and anointed worship leader, gospel music minister and teacher, Dr. Faith Ajiboye, has grossly lamented the burden in his heart concerning gospel music, musicians and ministers in Nigeria. He bemoaned a situation, where, just as we have motivational speakers, we also have motivational singers and majority of the gospel artistes we have in Nigeria today are simply motivational singers and emotional artistes, who capitalised on the situation in the country to write songs that suits the emotions of the people to give them hope or perhaps false hope.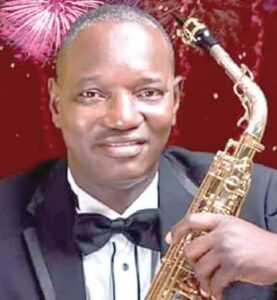 The title and lyrics of most songs are emotionally fantasy; God will do it, all shall be well, miracle worker, God will arise, God of wonders, Blessings follow me, favour locate me, I am a prosperous child, judge my enemies, my victory has come, etc.  All these songs only stir up emotions, motivate the mind and momentarily satisfy pleasurable desires. People feel good hearing them and most times think they make them feel the spirit and whip sentiment. We are all guilty of this, he said. 
Ajiboye was speaking on the coming EQUIP SEASON 11, an Annual Musical Training and Equipping Conference theme, "SPIRITUAL SONGS" and organised by Today's Music Africa to educate, train, empower, encourage and reposition gospel music ministers, church choristers, instrumentalists, worship leaders and everyone involved in church and gospel music in Nigeria, for effective ministrations and impactful living.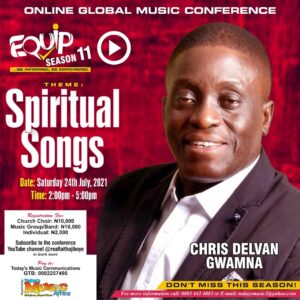 The one day online (virtual) music conference will connect choirs and music ministers globally to learn, unlearn and relearn for maximum performances.
Confirmed gospel music experts, coaches and trainers who will facilitate during the conference are globally acknowledged Pastor Kunle Ajayi, the international Music Director of RCCG, Worldwide, music icon, Buchi, respected music pastor and psalmist, Rev. Chris Delvan Gwamna, renowned voice coach and choir trainer, Dr. Soji Israel (USA) and rave of the moment and recording artist, Dunsin Oyekan.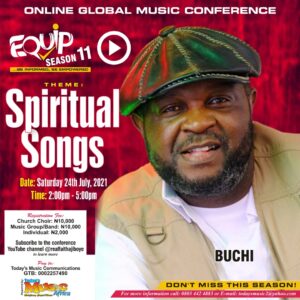 He further said, as much as there is nothing wrong with those songs being part of the music minister's duties as to encourage and comfort people, but it is not the ultimate purpose of the calling. God's purpose of the ministry and calling as true worshippers in the inner court is to minister to an audience, who is GOD ALMIGHTY and the songs must reflect His presence, power and praise that fills the atmosphere with true soul searching, heart rendering and spirit filled inspiring songs.
"As good as most of these songs may sound, they don't impact lives. Some lack scriptural injunction, jurisdiction and justification, yet they sway people away in delusion and illusion", he declared.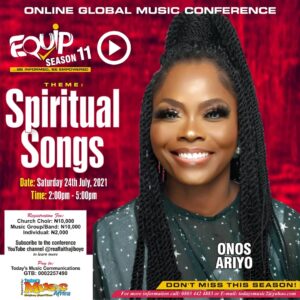 True worship that transcends this world is not focused on situations and happenings, nor does it dwell on solutions and emotions, but it focuses on GOD, and God alone, he added.
Citing the title of David's worship and music as captured in the book of Psalms, Ajiboye said, the titles and the lyrics are expressions of inspiration and spirit filled focus primarily on God. Quoting Job 1:20-21, as an example of a good worshipper, despite being stripped of everything he had, Job still fell down and worshipped God, not focusing on his losses, situations and tragedy but on God.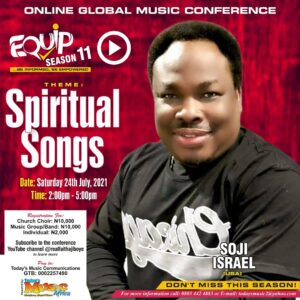 "Until we all like Job shift from focusing on situations that influence our song writing and gaze on God, we cannot experience the expected true revival in the land and come to the height God ordained for gospel music ministers in worship and praise", he charged.
He appealed to gospel music ministers and musicians to do away from stimulating people with emotional and sensational songs. "Let us begin to write songs that transcend this world and are heard in the throne room of heaven from the inner court room and from the heart of God. Because, only the deep can call unto the deep", Ajiboye pleaded. 
He further advised, "it is time to leave the shallow water and go deeper to swim in the river of God's revelation that influences song writing. Only a few music ministers are scratching the surface of this realm. And this realm can only be attained through deeper relationship and fellowship with the Triune God".
God is looking for true worshippers and cutting edge song writers who have heart for God, and will pen down songs from the heart of God, he added.
Dr. Faith Ajiboye had over the years groomed many church choirs in Lagos, Calabar, Ilorin and Ibadan including pioneering Rhema Mass Choir of Rhema Chapel international Churches, Ilorin, Kwara State. He is also the convener of the Annual Lagos Choir Seminar and Workshop,  a music training program that has groomed more than 10,000 choir members, worship leaders, instrumentalists, sound engineers, songwriters, recording artists and music pastors since inception in 2011. 
Ajiboye had hosted the choir/music seminar successfully in Ilorin, Ibadan, Calabar and in the United States of America.
He is the publisher of the first and widely celebrated gospel music magazine, "TODAY'S MUSIC AFRICA" and has ministered in songs sharing the stage with the like of Donnie McClurkin, Ron Kenoly,  Bishop Clarence McClendon, Dr. Creflo Dollars, Panam Percy Paul, Sammie Okposo, Buchi and few other gospel giants.