Let's Stop Ethnics, Religious Bias to Focus on Better Value, no short cut to success –Rev. Samuel Oluwatunbi 
Nigerian youths have been advised to depart from iniquities, but should be committed to God. They are encouraged to make good use of their exuberance and have a solid foundation to take over every platform with continued focus on God.
Rev. (Arc.) Samuel Oluwatunbi, the Mission President, Christ People's Assembly (CPA) made this passionate call amidst widespread social vices and other activities among the youths today. Speaking during the assembly Youth Leadership Summit, themed, "Winning Against All Odds". Rev. Oluwatunbi admonished the youth to be focused, hard working and committed to God to achieve their life goals with success. "Do not be enticed to live on exam cheats or be involved in games betting and fraudulent activities. Study the bible and live with godly virtues, watch the lifestyles of successful Christians in various fields of endeavors and be faithful to what you are doing, especially for God."
Quoting the scriptures with reference to some Bible examples, Rev. Oluwatunbi also used the lifestyles and successes of Pastors W. F Kumuyi and  Enoch Adeboye with Bishop David Oyedepo, all of whom he closely related within the ministry as examples, stating, they are people whose lives are dedicated to God and work hard on their future with focus from their youthful days. They respectively grew as youths to build careers with unbroken records to become globally recognized, revered, respected and acknowledged men and ministers of God with successful ministries. Despite their present ages and successes, they are not weary, but refined and re-energized because they have been useful, focused, steadfast, hard working and committed to God from their youthful days to their present vibrant stages of successful lives as sought after influential personalities, religious leaders, role models and inspiration to generations. One attribute the youths should emulate from these great men is their readiness to learn, open to training and sharing what they learnt. "The youth must be ready to learn, open to training and share with their peers, he emphasized."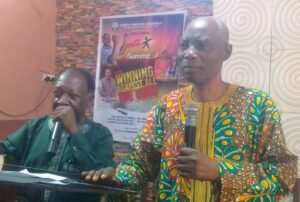 "Arc. Oluwatunbi prostrating flat on the floor, fervently pleaded with the youths, not to involve in any shady deals, criminal activities, drug addiction and other vices spreading among the youths that can hinder their future, bring shame to their family, dent the church and stain the name of Christ. He advised them to submit to the service of God, take up challenges and pay the price for diligent reward and surprises in future. "Understand that, there are no shortcuts to success. When you do your best, you will get the best", he assured and bemoaning youths who want to move on fast lane of success without going through the process but usually end their lives in jeopardy, regret and destruction, he said, "To attain life goals and success requires spiritual, technical and practical procedures with processes to be endured."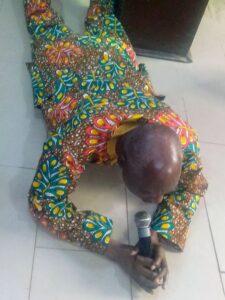 Admonishing parents, Rev. Oluwatunbi said, parents have much to do and should not shy away from sacrifices of proper upbringing and future development of their children. "With present technology and environmental influence, parents should not undermine spiritual, mental, physical and resourceful sacrifice with specific goals as too small to be invested in the life of their children." "Parents have to be their children's first teacher, model, friend and influence before society. I understand challenges confronting many parents today, but we should not sacrifice the future of our children on the altar of today's challenges and pressure. We should ensure they love God, always pray with and for them", he added.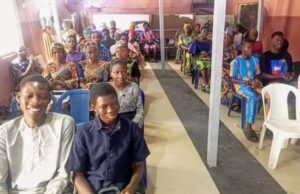 Lamenting the state of nation and governance, Arc. Oluwatunbi suggests, "irrespective of the background, creed or race he may come from, let us genuinely pray and ask God to give us a president after His own heart among the candidates and whoever God chooses for us, notwithstanding the religious and ethnic background, let us accept the God choice for us." "It is a wrong orientation to enforce our expectation by thinking, the president must come from a particular system and what we can benefit from the president instead of what we can contribute to make the president succeed. It should be, "whichever system that produces the president, what we can do is to support the president to succeed."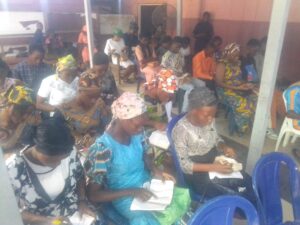 As a nation, Nigeria is backward in everything and it has become a poor country. We need to develop, grow, progress and stabilize. There's nothing to be contested for in the Nigeria presidency, "it's an insult to be fighting for Nigeria presidency when there's no particular focus, vision and drive to change the system for good and better."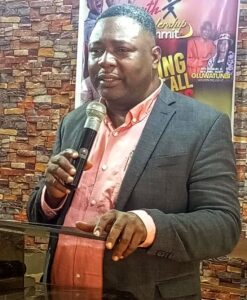 "Since 1999, if the presidents have focused on literacy, you can imagine what this country would have been like. This is what made G7 countries what they are. They focused on systematic literacy to develop their country. Let's stop all the ethnics, religious bias mentality and focus on how we can better our values, build a good system and develop a strategy for progressive philosophy." 
"We need orientation and reorientation to do the right things at the right time and not the 11th hour lifestyle we are used to. This should be the legacy we bequeath for the future generation, than the political enmity, religious bigotry, divisive ethnicity and corruptible practices that are already embedded in our system and drawing us back as a nation", Rev. Oluwatunbi said.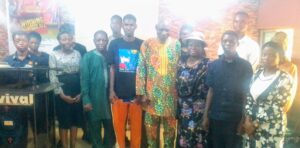 Also speaking as a guest at the summit, Rev. Abraham Eninla admonished and assured the youth, "How you were born, where you were born, your background and situation does not matter and it is not difficult for God to change. Like Jabez in the Bible, your determination to change the situation matters". He said, "life is a journey, a scene and a move that requires understanding and knowledge to locate where you are going and what you want. If you allow situations around you to overwhelm you, you will live a status quo life. But, like Jabez, if you look at your environment, situation, limitation and circumstances, then make up your mind and take the move to cry to God, He will intervene, remove the odds, make you a winner and give you a new vision with direction to drive you all the days of your life." 
The Mission President, assisted by other ministers, inaugurated the assembly Youth Executive Team (YET) led by Ernest Jeremiah (President), Adeyemi Daniel (Vice President), Fabunmi Margaret (Gen. Secretary) and others.