Let Us Continue Praying For The Glory of Nigeria
-Bishop Priscilla Otuya
Bishop Priscilla Otuya, the President of United Gospel Churches Association of Nigeria (UGCAN) and the Convener of Project Truth Outreach, says there is glory of God ahead over Nigeria's present predicaments and she asked Christians to pray that God should give us this land, empower us to dominate and lead in this nation, Nigeria.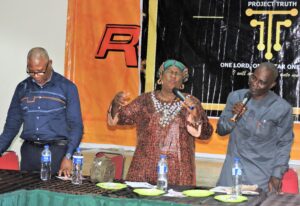 Bishop Otuya admonished Nigerian Christians at the sensitisation campaign and lunch meeting for ministers of God with the theme, "Setting Free The Ministry of God's People", held at Rockview Hotels, Festac Town, Lagos. She said it is not difficult for God to give us this land to rule and dominate, but as we open our mouths praying for Nigeria, we should do it wholeheartedly without any doubt or reversing the prayers with the same mouth and be ready to work according to the leading and direction of God for us.
Speaking further, Otuya said, church leaders, Christians and ministers of God should stop speaking, pronouncing and confessing any negative words, declarations and prophecies against Nigeria. "Nigerian Christians and ministers of God, irrespective of denomination, should stop speaking and confessing negative words concerning Nigeria. Let us stop our negative narrative with our positive narration. Speak well, confess faith and declare healing of our Jerusalem (Nigeria)".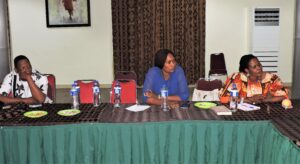 There is a glory awaiting the future of Nigeria, we should fervently pray it down, eagerly desire and look forward to that glory. "Though, there will be challenges, threat of war, crisis, hunger, unrest with other situations and disparaging activities that will discourage the expected glorious days. But, we have to focus and trust in God to overcome the problems, situations and circumstances, to take us to that promised land. Let us continue to pray for the glory of Nigeria instead of cursing land and the existing situations", Bishop Otuya charged.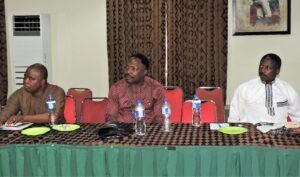 Among respected ministers of God from different denominations that were at the meeting include, Pastor Ben Umelechuckwu, Pastor Ebube, Apostle Joel, Dr. Tony Owom, Apostle Paul Harrison, Sis. Glory Izuogu, Apostle Ifeoma Ezeneche and many others.