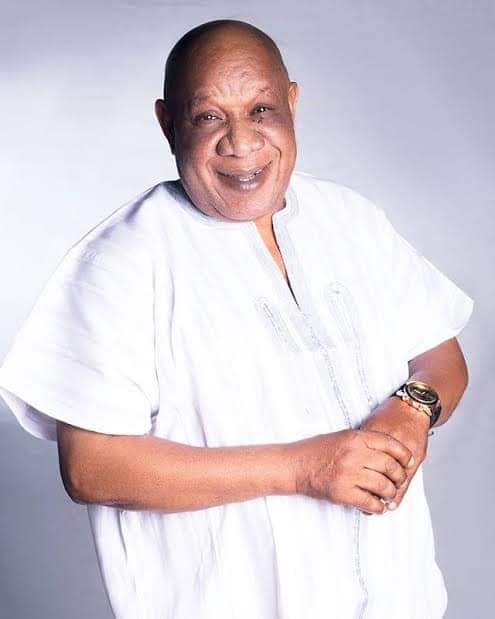 LAWRENCE OSAGIE: The Transition and Home Going of a God General
By
Gracious
Akintayo
The General Overseer and founding bishop of Powerline Bible Church (Wisdom House), Apapa-Oshodi Expressway, Ijeshatedo was finally laid to rest in Lagos on Friday, 10 November 2023. He passed on to glory on Sunday, 10 September, 2023 at the age of 65.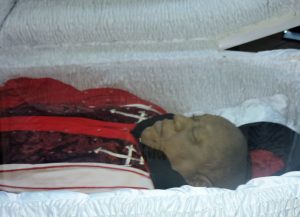 Bishop Osagie until his death was a spiritual father, leader, mentor, teacher, model and pastor to many sons and daughters who have passed through him. He was a vessel God has used to reach out to many souls, raised many people of faith and restored many back to God. A bible teacher with extraordinary teaching on wisdom, a passionate preacher of the gospel dedicated servant leader in the ministry.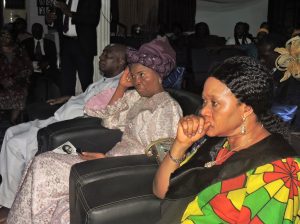 He came, fought the good fight of faith, conquered and victoriously impacted his generation with a legacy of kingdom service and footprint of godly virtues. As a pastor, teacher and leader of faith, he taught and lived by example of absolute beliefs in the word of God, prayer, praises and total worship.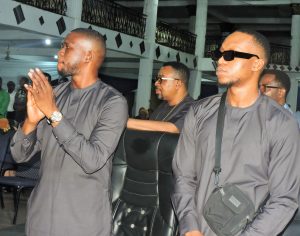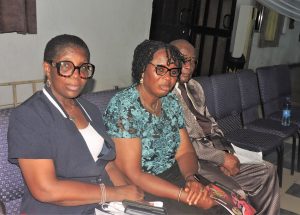 In his short exhortation during the Service of Songs held for him in his church hall, the general overseer of Triumphant Christian Centre, Rev. Samuel Olubiyo described him as a man of impact, labour, love and service for God and enjoined Christians and believers to live a lifestyle of purpose and service to the glory of God.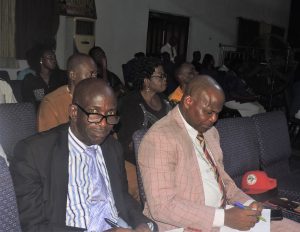 He admonished Christians to understand that their primary purpose is to live for God, serve him and impact others with love of worship and fellowship in God. "No matter what you acquire or possess, what you do with the opportunity and privilege God gave you to serve Him matters most. Your testimony of impact, love to others and faithfulness to God should be the main drive of a believer", he said.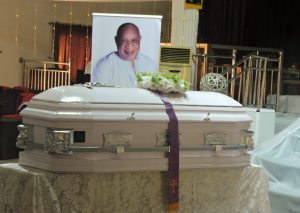 Olubiyo described the late Bishop Osagie as a man of passion for God, wisdom coach and compassionate leader with impact who served and loved God till his departure to be with his maker and creator. "Bishop Osagie did not only touch, he impacted lives and ensured they are rooted in the knowledge of God".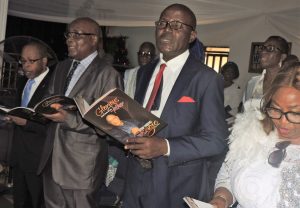 He encouraged the immediate family to accept and acknowledge the reality that Bishop Osagie has run his race and accomplished his purpose and left behind a strong structure of faith, impact and service of legacy to build on. Olubiyo urged the church not to be troubled over the departure of their pastor and Bishop. "He has departed for greater assignment in heaven, this is the time to stand and be loyal to his course. The time to be strong in the knowledge he had impacted and time to demonstrate the spirit of service he has taught. Let the work continue and be courageous to build on his legacy", he charged.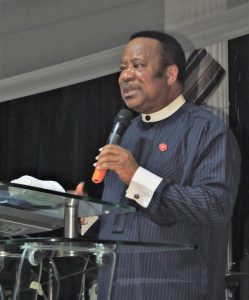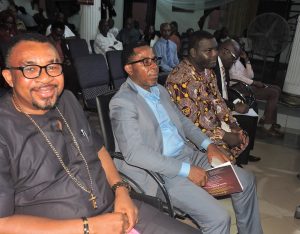 The first son, Idahosa Osagie read the first Bible lesson from the book of Psalm 91: 1 – 16, while the last of the three sons, Gospel Osagie, gave the vote of thanks. Bishop David Oyedepo led the prayers for the family.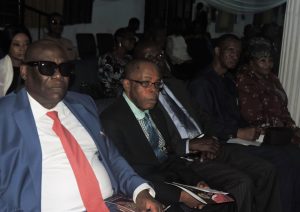 During the burial service on Friday, 10 November 2023, the guest speaker, Pastor Femi Emmanuel said, humanly sad as his demise may be, we are not mourning, but celebrating the transition of the life of a servant of God and a General in the Lord's Army, who have victoriously serve his purpose here on earth and departed to a glorious home call and rest to fellowship with the angels. 
Quoting from the scripture verses, Pastor Femi Emmanuel said, "Christians and believers don't die. Jesus died for them and paid the substitution of death over 2000 years ago. It is only eternal separation from earthly troubles and sorrows. If you are born again, you die once and if you are not born again, you die twice. Life is not duration; life is a donation of how impactful, meaningful and gloriously you used it. Bishop Lawrence Osagie is not dead, he has transited to glorious living", he said.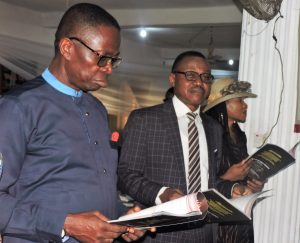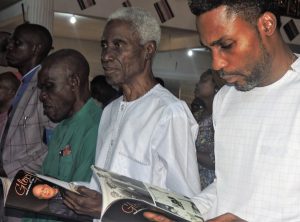 Bishop David Oyedepo and his wife, Rev. (Mrs.) Faith Oyedepo led the team of other men of God across the state to attend and participate in the service of songs and burial service. Among men of God in attendance are, Lagos PFN Chairman, Apostle Enyinanya Okwuonu, former Lagos PFN Secretary, Pastor Ola Samuel, Rev. David Amosun and his wife, Bishop Humphrey Erumaka, Rev. Richard Akinnola, and Pastor Dennis Inyang among others. Also, are high powered delegates representing Archbishop John Osa-Oni and Pastor Iruofagha James.
The church leadership and members of Powerline Bible Church across the country are led by the Chairperson Pastoral Council, Rev. (Mrs.) Sarah Enesi, headquarter Resident Pastor, Rev. Lanre Ogunsakin and the Assistant Resident Pastor, Pastor (Mrs.) Olubunmi Oludipe with Evang. Raymond & Rev. (Mrs.) Beatrice Omigie, including branch pastors from Abuja, Igueben, Benin and families in the church, gave their beloved Bishop and spiritual father, Bishop Lawrence Osagie, a befitting and glorious home going.