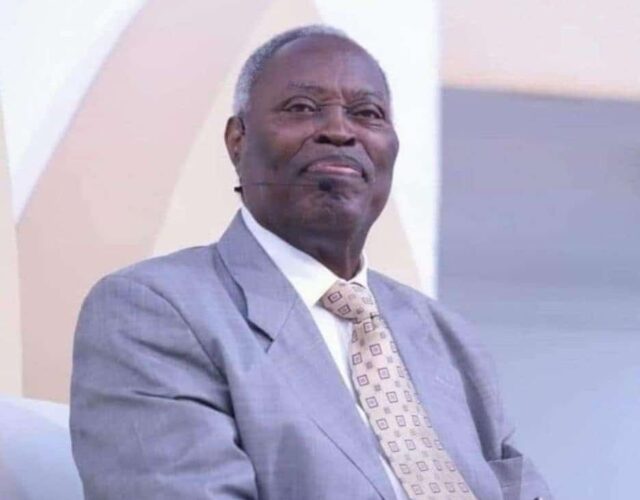 Lagos PFN Congratulates Pastor Kumuyi at 80,
appreciates his fatherly figure
The Lagos State chapter of Pentecostal Fellowship of Nigeria (PFN) has sent a felicitation message to one most respected Nigerian preacher and Man of God, Pastor Williams Folorunsho Kumuyi on the occasion of his 80 years birthday today.
In a congratulations and felicitation message to Pastor Kumuyi on his birthday jointly signed by the State chairman, Apostle Enyinnanya Okwuonu and the State Gen. Secretary, Apostle Akin Akindejoye. Lagos PFN expressed gratitude to Almighty God whom he serves and has graciously preserved him to see today as he marks his 80th birthday. 
"We are grateful to the Almighty God whose you are and whom you serve who has graciously preserved you to see today as you mark your 80th birthday in fulfillment of His word in Psalm 91:16  "With long life will I satisfy him, and shew him my salvation", the letter read.
The letter further stated, "we have always cherished your spiritual and strategic importance to the Body of Christ and your unblemished record over the years".
"You have doggedly preached the Good News and taught the undiluted word of God with an unrivalled passion and addiction for the kingdom of God not only in Nigeria but across the world. You have made an indelible mark on the sands of time. Glory be to God Almighty". 
PFN Lagos State used the opportunity to openly demonstrate their appreciation to Pastor Kumuyi for supporting the acquisition of it's permanent Secretariat. "The PFN Lagos State and indeed the body of Christ cannot forget in a hurry how the Lord single-handedly used you to underwrite the purchase of the State Secretariat. We are proud to say sir, that that singular action has changed the status of PFN in Lagos and rolled away the reproach of Egypt from us. Thank you Daddy for being a father to us".
They prayed, "Daddy, the Lord has satisfied you with a long life. He has shown you his Salvation. We further pray that God Almighty will yet satisfy you with good health, that your strength will not abate and your eyes will not dim as you continue to wax stronger and stronger doing what the Lord has called you to do: winning souls into his Kingdom.