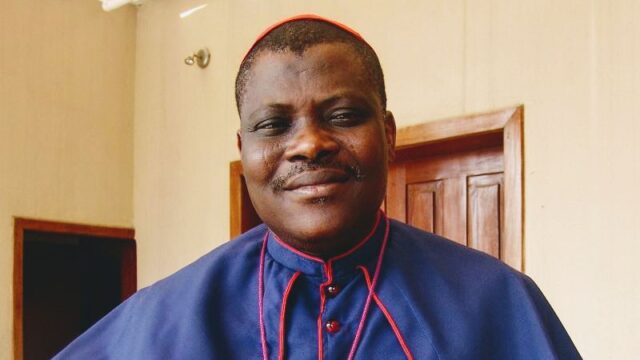 Lagos CAN Chairman, Steve Adegbite To Speak At RURCON 50 Years Celebration
The Rural Development Counsellors for Christian Churches in Africa (RURCON) celebrates her 50th anniversary celebration of developing and impacting missionary work in Nigeria and Africa with the theme, "People Development and National Transformation – RURCON'S Contribution" Leaders Gala/Exhibition will hold on Saturday 23 October, 2021 at Golden Gate Restaurant and Hotel, Ikoyi. The keynote speaker will be Lagos Chairman of Christian Association of Nigeria (CAN), Rt. Rev. STV Adegbite while Mrs. Ruth Dul, Executive Director, Christian Rural & Urban Development Association of Nigeria (CRUDAN), Mr. Alex Baba, CEO, Kalaban Investment, Abuja and Dr. Price Igbuzor, Executive Director, Centre LSD & Chief of Staff to the Deputy Senate President are going to be panel discussants on the anniversary theme.
Others expected at the Leaders Gala/Exhibition include church leaders from different denominations, RURCON members and partners, including members of the general public.
According to RURCON Board member and Executive Director of Changemaker Africa, Dr. Eric Ighalo, "RURCON will use the opportunity to identify and select faith-based organisations to work with in Lagos. Also, to promote for acceptance and implementation, the globally acknowledged, "Church and Community Mobilisation Process" ( CCMP).